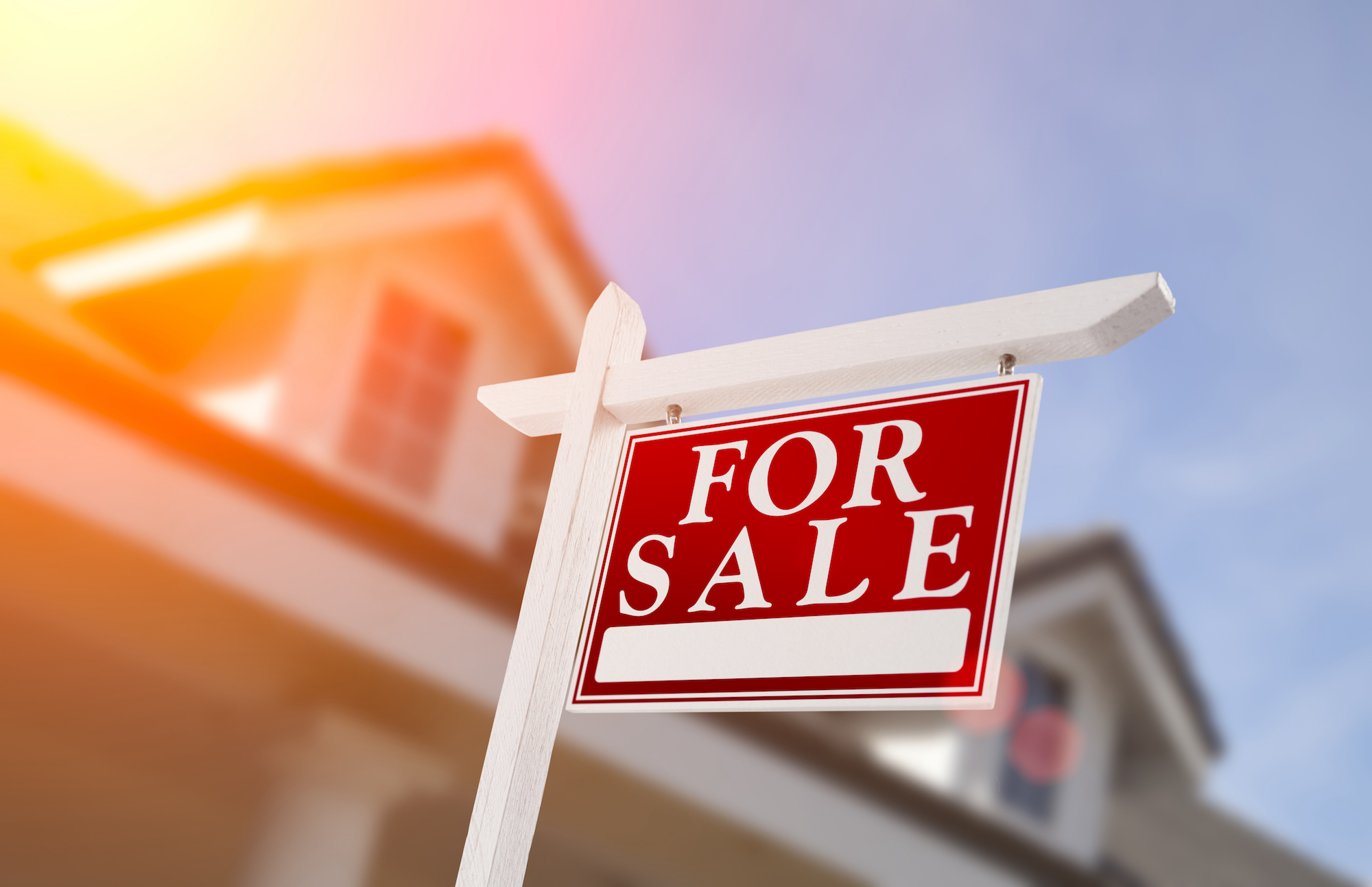 The housing market has been described as a wild ride over the past few years. As the economy continues to fluctuate, many are wondering what's next, especially for sellers who have had the upper hand. In recent years, they were able to sell their homes quickly and for top dollar, often fielding multiple competitive offers. Many experts believe 2023 will be different. Here are 10 reasons home sellers may be striking out this year as the real estate market continues to cool down.
1. Borrowing rates are high
Experts seem to be torn on whether the worst is over for mortgage rates. They climbed consistently in 2022, putting them at double the rate they were a year prior.
A recent decline has some economists wondering if the issue has leveled off. Others worry that increases are likely to continue into 2023. For home buyers, this can be a big deterrent. The higher interest rates are, the more it will cost them to buy a home, especially if financing is a big part of the equation.
When combined with closing costs and the other financial demands that come along with moving, interest rates are a major determining factor for potential buyers. This will be a hurdle for sellers.
2. Buyers are facing economic uncertainty
Economic uncertainty in general will have an impact on how easily one can sell a home in 2023. As buyers become more concerned about the potential for a downturn, they'll likely be more hesitant to make a home purchase.
In the semiannual American Opportunity Survey (AOS) conducted by McKinsey & Company, Americans' perceptions of the current and future state of the U.S. economy were bleak. The lack of optimism was found across all income levels, genders, and ages. But the sharpest decline was among those between 25 and 34 years old, a group that typically makes up the largest share of home buyers.
3. The market is slowing down
Rising interest rates have slowed home sales activity and economists expect the same trend to continue into 2023. Although this is a slowdown compared to recent years, many say it's more of a "correction" to return the market to normal standards.
According to a forecast from Bright MLS, there will only be 4.87 million home sales in 2023, down 6% from 2022. This projection would also be the lowest level of sales activity in nine years. As people navigate these changes, it may take longer to sell a home due to changing demand.
4. Layoffs and employment concerns
Layoffs have been grabbing headlines across many industries. As some companies grapple with the changing economy, job loss trends may continue. Unfortunately, this may have a negative impact on those who were interested in buying a new home in 2023.
For those with unpredictable employment situations, it can be difficult to justify taking the leap to buy a home. This is a factor that is completely out of a seller's control but will impact their ability to sell.
5. Fluctuating inventory
Experts seem to be torn on how housing inventory will look in 2023. On one hand, they anticipate that sellers will have less of an advantage. This could lead to more supply as buyers are more likely to hold out for the right opportunity.
The catch is that inventory will probably vary in markets across the U.S. Smaller suburban communities that saw a large influx of people during the COVID-19 pandemic may now slow down. Likewise, bigger cities may return to pre-pandemic demand as more workers return to the office.
>>TIRED OF BAD MOVES? Check out the best moving companies in your area and get free quotes.
6. Unrealistic listing prices
The days of sky-high listing prices may be coming to a close. Buyers who were priced out of the market over the last few years will now have a better chance. Setting an unrealistic price will hurt sellers, especially those who were hoping to sell on a tight timeline.
In this changing market, sellers will need to be mindful of the appropriate asking price. Acomparative market analysis (CMA) can assist real estate agents and their clients in assessing a home's value by comparing the recent sale prices of similar properties nearby.
7. New construction competition
Building a home isn't for the faint of heart, and it isn't cheap either, but many buyers are looking for customization. As new construction becomes a popular option for buyers, it's a hurdle for sellers to overcome.
Sellers will have to compete with newer homes that have all the bells and whistles buyers are hoping for. If they aren't willing to bring down the price of a home that just won't sell, there's a good chance they could be losing out to people opting for new construction.
8. Less desire for fixer-uppers
When economic conditions feel rocky, more buyers will be looking for a property that is in good condition and ready to sell as-is. A fixer upper or aging home comes with the financial burden of renovations and necessary upgrades. This is an added expense most buyers simply don't want when the economy feels unstable.
For sellers trying to pass off a home that needs major improvements, it will likely be a tough sell. When the market was hot, buyers were more likely to commit regardless of these concerns because buying was so competitive. In 2023, sellers will need to ensure their homes are market-ready before listing.
9. A lack of incentives
The last few years have been optimal for sellers because they didn't have to do much. Homes were flying off the market in record time, making it difficult for buyers to keep up. According to the National Association of Realtors, only 20% of sellers offered incentives to attract buyers in 2022, a drop from 26% of sellers the previous year.
What do these incentives look like? About 74% of sellers provided the agent's compensation. As the market shifts, buyers will likely have more power in 2023. If sellers aren't offering incentives, they will likely have a more difficult time securing a timely sale.
10. They didn't hire a real estate agent
Working with a skilled real estate agent is one of the best ways to maximize selling potential. When you work with someone who knows the local market and what buyers are looking for, you're more likely to have success.
Although this is an added expense some sellers worry about, there are ways to save. Before you consider working with an iBuyer company or selling your own home, look into low commission agents to help lower your closing costs.
>> GET A FULL-SERVICE AGENT AT A 1.5% COMMISSION. Get personalized agent matches today from Clever Real Estate with no obligation.