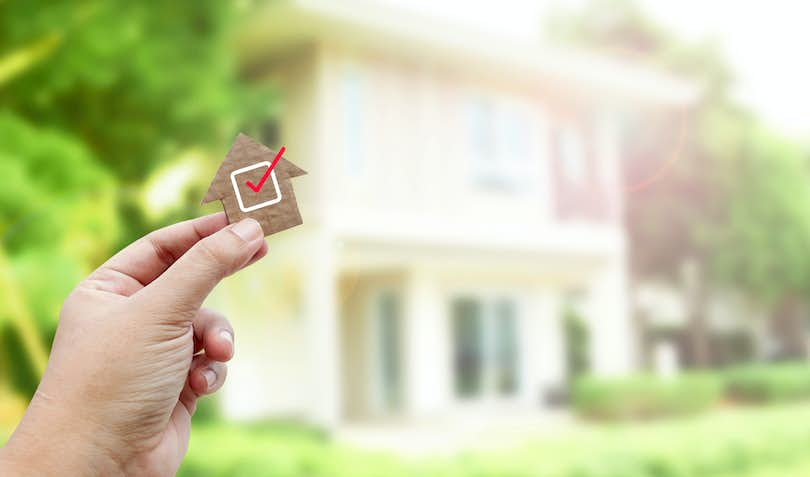 Most folks who are selling their home want everything to go smoothly. Who wouldn't, right? A buyer's home inspection is one of the most substantial hurdles in most real estate transactions.
In the extreme seller's market over the last few years, many buyers have waived their right to a home inspection to sweeten their offer. With the real estate market still holding strong many contracts will not have an inspection contingency.
When the real estate markets soften, they will begin to come back. For sellers, being ready for the inspection is essential to increase the odds of a successful sale.
It behooves any seller to know how to prepare for a buyer's home inspection. We will examine what homeowners need to know to put themselves in the best position.
What is a Pre-Listing Home Inspection?
There isn't anything better that you can do to prepare for a buyer's home inspection than to have one yourself. A home inspection costs less than all the anguish of putting your home back on the market after being under contract.
A pre-listing home inspection is a tool used to give a seller a comprehensive understanding of their home's condition before listing for sale.
This inspection is conducted by a licensed professional home inspector, who will evaluate the condition of the home's major systems, such as the roof, HVAC, plumbing, and electrical, as well as any health or safety issues.
The inspector will provide a written report outlining any issues that need to be addressed, along with other helpful recommendations. By having a pre-listing inspection, you can address any issues before the buyer discovers them.
Sellers can make any necessary modifications to alleviate things that could be deal breakers.
Additionally, having a pre-listing inspection report on hand can provide the seller with a strong negotiating tool, as it can help buyers feel more confident in the home's condition.
Remember, a home inspection won't take a significant amount of time to diagnose all the problems with your property and will be worth the effort.
Issues Sellers Should Fix Before Listing Their Home
It is crucial that sellers address any structural, mechanical, or safety defects before listing their homes.
Structural defects can include foundation problems, roof issues, or siding problems. These issues can be expensive to repair and should be addressed before listing the home.
Mechanical defects can include plumbing, heating, or electrical issues. These problems should be diagnosed and repaired as soon as possible.
Safety defects can include hazards such as broken stairs, missing handrails, or exposed wiring. These should be fixed immediately to ensure the safety of anyone in the home.
In addition to structural, mechanical, and safety issues, sellers should address any major cosmetic flaws, such as peeling paint, cracked tiles, and other worn items.
It is also beneficial for sellers to make minor repairs to doorknobs, hinges, switch plates, or light fixtures. These minor repairs can go a long way in making the home more attractive to potential buyers.
Make Your Home Appear to Have Pride of Ownership
While fixing significant defects is essential, so is creating the appearance that your property has been taken care of.
Sellers should take the time to declutter and depersonalize their homes. Doing so will make it easier for buyers to imagine themselves living in the home. Additionally, deep cleaning your property can make it more appealing to buyers.
Taking the time and effort into the home sale process will increase the odds of a much smoother and more successful transaction.
Many sellers will put all their efforts on the inside and forget that the outside is essential too. For example, you can stage the exterior of a house with some simple tips.
Look at Other Specialized Home Inspection Items
Other items outside the standard home inspection should be checked when selling your Massachusetts home. These are called specialty inspections.
Radon is an invisible, odorless, tasteless gas that can seep into homes through cracks or other openings in the foundation. Exposure to radon gas can lead to lung cancer and other health issues.
Buyers will likely conduct a radon test, so it is important to know where you stand. If the radon levels are higher than the EPA recommendation, you should have the levels remediated.
Mold is another hidden hazard that can cause respiratory problems and other illnesses. It is essential to have a mold inspection done before listing your home if you see any areas that look suspect. Mold can quickly become a deal breaker with some buyers, especially when they have any pre-existing respiratory problems.
If your home has a private well, it is critical to have a water quality and quantity test done to ensure the water supply is safe and plentiful.
Finally, any home with a septic system should be inspected to ensure it functions correctly. In some states, like Massachusetts, there is a requirement to have a septic system inspected, which is called Title V.
It makes sense to get this inspection done and out of the way before putting your property on the market.
Checking these things before listing your home will help ensure a successful sale. It will also give buyers peace of mind knowing their potential new home is worth purchasing.
Final Thoughts on Preparing For a Buyer's Inspection
Getting ready for a buyer's home inspection is wise. You will increase the chances of fewer issues to discuss, including something that would cause a buyer to walk from a sale.