If you want to start a debate, ask someone about their favorite pizza. Is the best pizza shop the one around the corner or the one up the road? How about red sauce or white sauce? Plain or pepperoni? Deep dish or thin crust? Hot out of the oven or cold out of the fridge?
We're still waiting on the data to solve those pressing questions. But this week, we got the answer to another compelling question: What is the best pizza city in America?
A new study from Clever used data to determine which cities have the hottest pizza scenes. Let's take a look at the 10 cities that topped the best pizza list — and which city earned the unfortunate designation of being America's worst pizza city.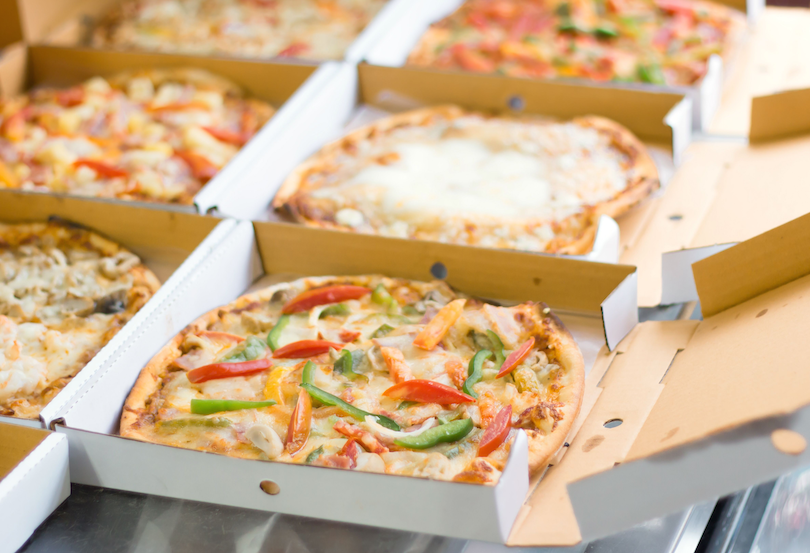 #1 Pizza City — Detroit, MI
It's known as the Motor City, but maybe they should call it the Pizza City. Detroit ranked first in Clever's 2023 pizza rankings, with multiple factors vaulting it to the top.
Worried about high prices? You can get great pizza in Detroit without breaking the bank, as the average price for a large cheese pizza is $14.83 – 27% cheaper than the average nationwide price.
Along with top-notch pizza joint reviews, Detroiters demonstrate their pizza passion through sky-high pizza-related internet search activity. No city searches for pizza like Detroit, making it a must-stop for pizza lovers.
#2 Pizza City — Hartford, CT
For some, Hartford might have a reputation as a rest stop on a drive between Boston and New York, but according to Clever's study, it should be known as America's No. 2 pizza city.
Hartford has 15.5 pizza shops per 100,000 residents, and better yet, the pizza is unique: No city has higher online search volume for Neapolitan and Greek pizza.
Since the average cost of a large cheese pizza in Hartford is $15 — 25% cheaper than average — a slice of pizza and cup of coffee (also a Hartford specialty) won't break the bank.
#3 Pizza City — Boston, MA
Bostonians take pride in their city's patriotic roots — and the rest of the country is taking notice of Beantown's top-notch pizza. Just consider that when Clever asked 1,000 people to name their top five pizza cities nationally, a full 15% included Boston.
In addition to a solid pizza reputation, Boston ranks highly for online searches of Greek pizza and pizza bagels.
#4 Pizza City — Phoenix, AZ
If you're looking for an up-and-coming pizza hotspot, look no further than Phoenix. Indeed, Phoenix is Clever's Most Improved Pizza City, having risen to fourth-best after ranking 42nd in last year's study. What's nice is that Phoenix's rising pizza profile won't hurt your wallet. The average cost of a large cheese pizza is only $14.83.
#5 Pizza City — Philadelphia, PA
Philadelphians feeling down about their losses in the World Series and Super Bowl must stomach yet another close-but-no-cigar outcome — finishing fifth, not first, in the Clever pizza rankings.
Still, Philadelphians can take solace in their high number of pizza restaurants, with 11.5 per 100,000 people, compared to 8.4 per 100,000 in the average city Clever analyzed.
#6 Pizza City — San Diego, CA
Stay classy, San Diego, and enjoy a slice of pepperoni. San Diego's pizza restaurants have the highest average Yelp rating (4.2 stars) of any city in Clever's study, adding to the city's good eats reputation. Plus, a large pepperoni pizza in San Diego is 19% cheaper than the national average.
#7 Pizza City — Denver, CO
You might get sick from the altitude in the Mile High City, but you won't have to live without good pizza. Denver is the seventh-best pizza city in America, according to the Clever study, with the city's pizza joints posting an impressive Yelp average of 4.1 stars.
#8 Pizza City — Miami, FL
Pitbull says what happens in Miami never happened, but he might be wrong as far as pizza is concerned. In fact, Americans remember the city's pizza fondly enough for 17% of them to rank Miami as a top five pizza city.
That positive reputation helped earn Miami the No. 8 spot as one of the best cities for pizza.
#9 Pizza City — Buffalo, NY
If you think all Buffalo has to offer is chicken wings, think again. Buffalo also loves pizza, as it has 17.9 pizza restaurants per 100,000 people — the most of any U.S. city and more than double the average city (8.4 per 100,000) in Clever's analysis
#10 Pizza City — Pittsburgh, PA
Apparently, living in Pittsburgh means having pizza on your mind. The Clever study found that Pittsburghers search the web for pizza more often than residents of any city except Detroit, and that Pittsburgh has the fifth-most pizza shops per capita of any city nationwide (15.3 per 100,000).
What's America's Worst Pizza City?
Sorry, San Antonians, but you're just not living in a pizza paradise. In fact, San Antonio has a Google Trends pizza score that is four times lower than the nationwide average, and has some of the country's highest pepperoni pizza prices. At least San Antonio can still claim great BBQ, and cling to hope for a rise in the rankings next year.
Related articles