First-time home buyers haven't had it easy.
First, the buying frenzy that started during the pandemic created stiff competition. Unless you could make an all-cash offer or exceed the asking price, others would often beat you out.
Now, the competition has eased in most markets, but buyers face affordability issues with high home prices and mortgage rates.
More and more, first-time buyers are considering relocating to a new state to find a home within their budget. A recent Harris Poll shows that 47% of Americans feel their area has become so unaffordable it's barely livable, and 60% of potential buyers are considering moving to another state. So where can first-time home buyers find relief?
Just this month, Zillow released its list of The 10 Best Metros for First-Time Home Buyers in 2023, with affordability weighted most heavily in the rankings. But besides being affordable, these cities offer plenty of other attractive features.
We've rounded up all the reasons you may want to consider one of these locations if you plan to relocate in the near future.
>>OUTSMART THE MARKET. Get Clever Real Estate's free weekly newsletter for homeowners, buyers and sellers.
1. Wichita, Kansas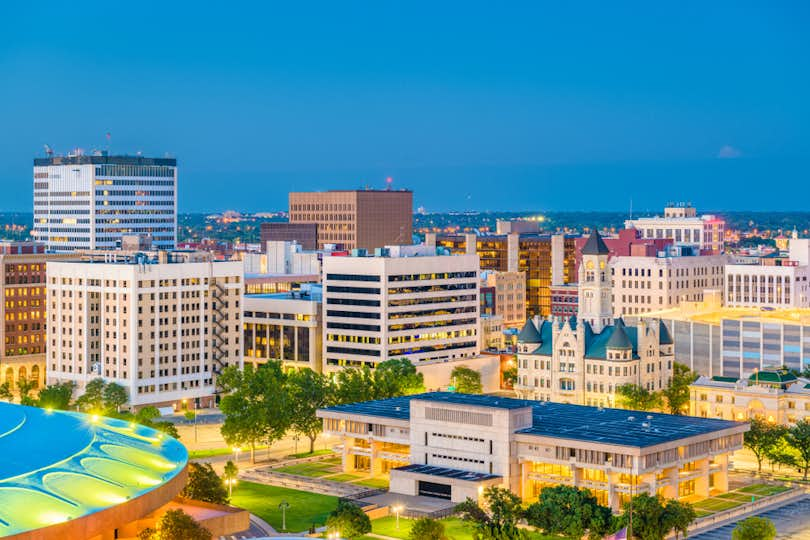 The largest city in the state finds itself on the top of Zillow's list mainly because "it's among the top metros where people spend the smallest share of their income on rent and mortgage costs."
These lower costs have led to more inventory recently, but competition remains, says Sheila Rumsey, CEO of Realtors of South Kansas. "There are still people looking for homes … and there are still multi-offer situations, just not to the degree that we experienced the last couple of years."
Wichita has revamped its downtown, including Old Town, which once served as a warehouse district and is now home to restaurants, nightlife, and a farmer's market. One thing new homebuyers will love about Wichita is its legacy and connection to the American frontier. You can explore the 44-foot-tall Keeper of the Plains sculpture or the Old Cowtown Museum, which features a replica of an 1870s Kansas town.
2. Toledo, Ohio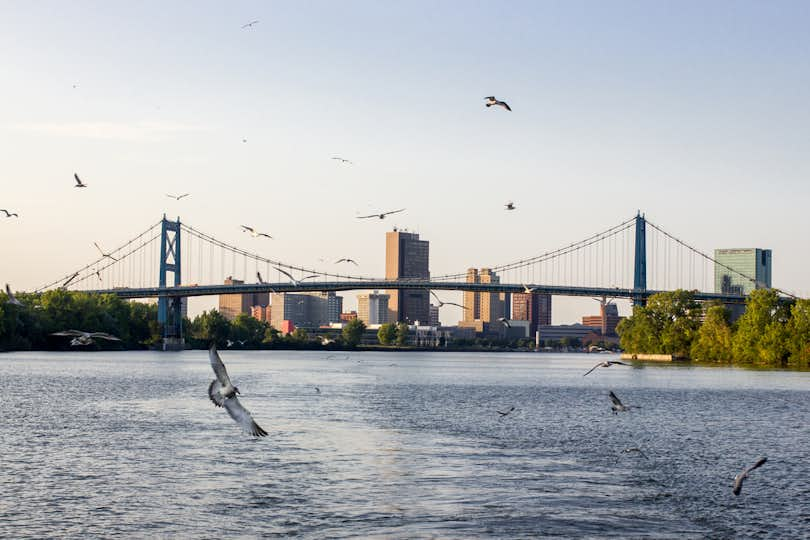 Ohio cities make up 30% of the metros on Zillow's list of best first-time home buyer cities for 2023. Toledo separates itself from fellow Buckeye cities Akron and Cleveland by having the lowest average home price among the top 10. Prospective buyers can purchase a home for just $115,000 on average. Toledo residents will tell you their city combines classic small-town hospitality with all the culture and amenities any family needs. These include extensive nature trails, annual cultural events, the world-famous Toledo Mud Hens minor league baseball team, and the Toledo Zoo & Aquarium, which was named the number one zoo in America by USA Today.
Approved in 2017, Toledo's downtown district is in the midst of an overhaul called the Downtown Toledo Master Plan. It aims to revitalize the downtown with new apartment buildings, restaurants, shopping, additional bike lanes, and rentable scooters.
Two big projects include the brand-new Glass City Convention Center and the upcoming Glass City Riverwalk. The development includes 300 acres of new and revitalized riverfront greenspace. It's connected to five miles of mixed-use trails with waterfront access for boating, kayaking, a rock-climbing area, interactive water attractions, urban camping, and winter skating.
"We've heard a lot from people who haven't been here in Toledo for a while or who left and came back, and they're kind of like, 'what happened?' So I think the perception is very positive," says Randy Oostra, ProMedica's CEO and one of the original leaders behind the project.
3. Syracuse, New York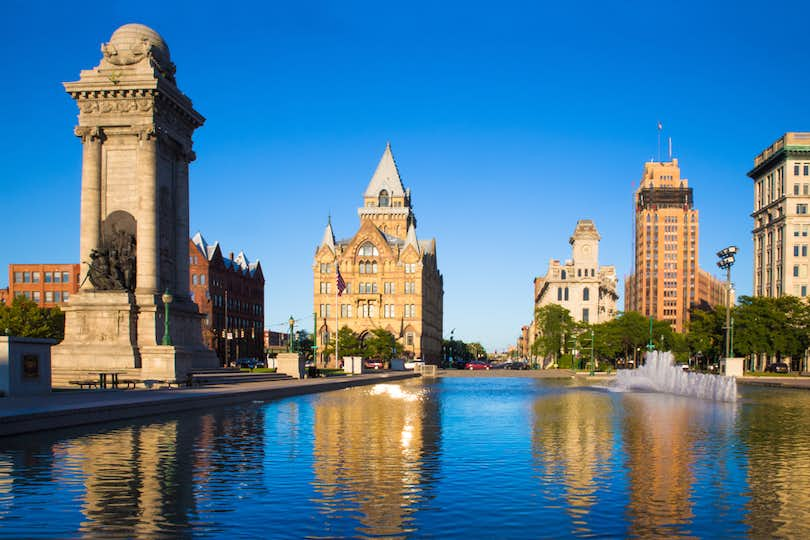 Bundle up! One of the best cities to move to in 2023 is also the snowiest. Despite the heavy snowfall, Syracuse has a ton of upside for home buyers, no matter the season.
This Central New York city is best known for Syracuse University, a top-tier private institution that boasts famous alums like President Joe Biden. Not far from campus is a burgeoning downtown area called Armory Square, It has blossomed in recent years with high-end restaurants, theaters, museums, and businesses. When the snow melts, residents can enjoy a relaxing afternoon of boating and biking along picturesque Onondaga Lake.
While Syracuse may currently be in a buyers' market, there's still stiff competition for the most attractive properties. "Mortgage rates have moved some buyers to the sidelines," says CNY Realtors Association president Andy Azzarello. "But our active buyers are keeping a watchful eye on the market and moving quickly when their dream home comes to the market."
4. Akron, Ohio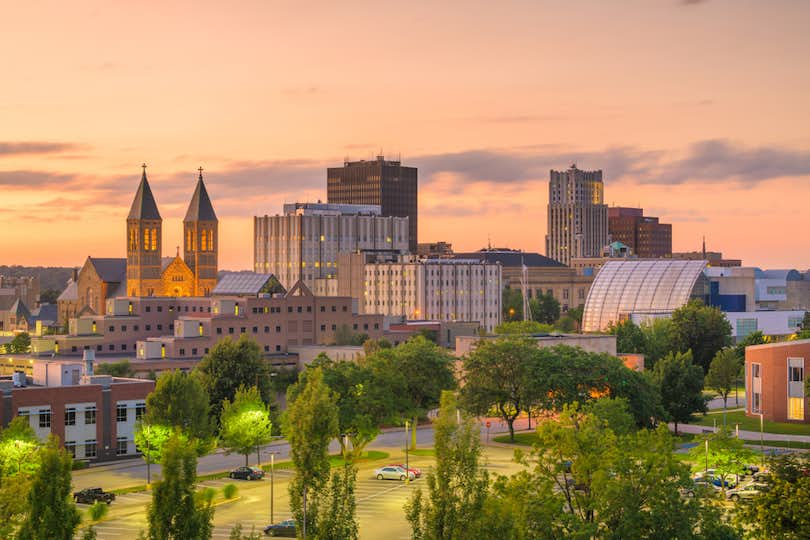 With a median age of 36 and a cost of living 31% under the national average, Akron has massive appeal for first-time home buyers looking to settle down.
Despite a population of nearly 200,000 residents, Akron has the feel of a small midwestern town. "I recognize tons of faces when I'm out running in neighborhoods," said resident Claudia Wimer during a recent panel discussion with the Akron Beacon Journal. "Everybody is always friendly and waves to you whether they know who you are or not."
This bustling hometown of NBA legend Lebron James is situated in Ohio's northeastern corner, making it an ideal location for weekend adventures. Columbus and Pittsburgh are only a few hours away, and Cleveland is a quick 45-minute drive.
Known for its rich music scene, Akron offers an inspirational vibe. You'll find clubs, restaurants, bars, and music venues, like Lock 3 Park, where you can listen to great music by local, up-and-coming artists.
5. Cleveland, Ohio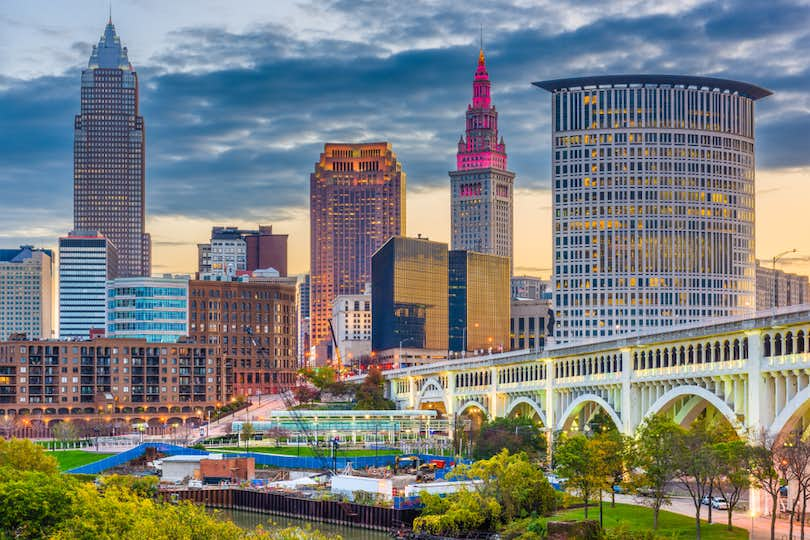 Situated along the southern shore of Lake Erie, Cleveland is home to the Rock and Roll Hall of Fame, a world-class theater district, and pro baseball, football, and basketball teams. Clevelanders enjoy a wide selection of outdoor activities, a growing job market, a renowned healthcare system, a flourishing restaurant and bar scene, and an extensive park system.
Residents can also take advantage of the expansive lake shoreline with countless beaches and beautiful properties.
Another significant upside is that the city has big plans. Kofi Bonner, the CEO of real estate development firm Bedrock, oversees growing the city's downtown hub. "We came in with a fundamental objective … getting downtown Cleveland to be part of an 18-hour city, which in essence means that folks can come downtown and find something to do for at least 18 hours of the day."
6. Tulsa, Oklahoma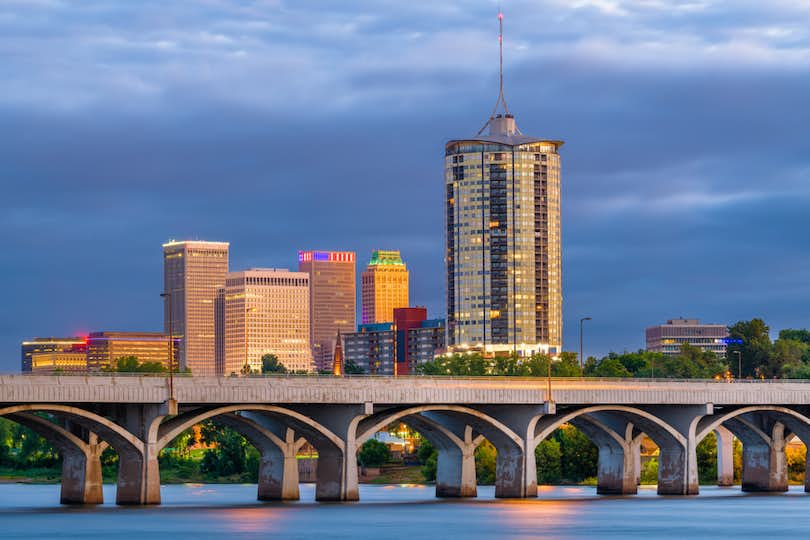 Tulsa has a vibrant art scene, architecture, sports venues, music and theater, and one of the most spectacular park systems in the country. It includes the $465 million Gathering Place, a 66-acre riverfront park.
"I cannot fully express how exciting it is to see new developments like the Gathering Place in my dear hometown," says local realtor Libby Beaubien. "This is one reason I especially love working with those who are new in town – I can't wait to show them around."
Tulsa boasts over 30 entertainment and residential districts offering diverse communities. Explore Philbrook Museum of Art and its gardens or enjoy several galleries during Tulsa's free monthly Art Crawl in the Arts District.
If you work remotely, you may be pleased to hear that the city of Tulsa will literally pay you money to move there. The Tulsa Remote program offers a $10,000 grant for people looking to relocate to Tulsa and join the growing community.
7. Detroit, Michigan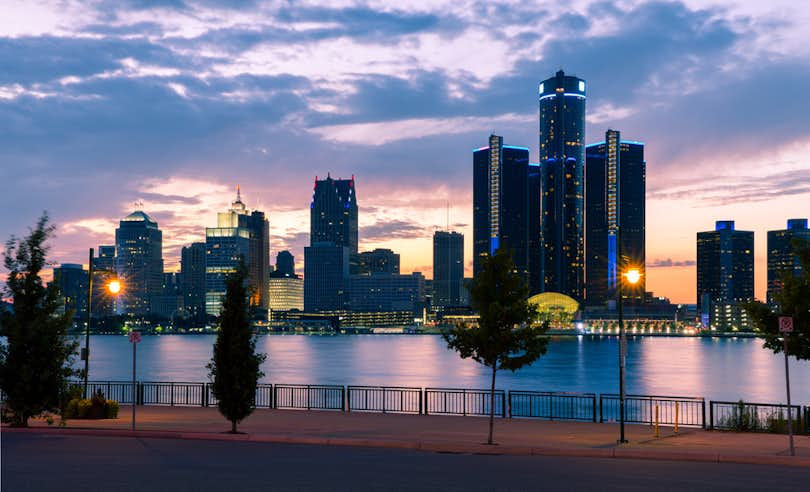 Like many cities on this list, Detroit has attracted attention recently for its massive downtown redevelopment. The District, as it's called, is home to a brand-new sports arena. And last month, developers unveiled a $1.5 billion plan for a vibrant community around the stadium. It includes 695 mixed-income residential units, 1.2 million square feet of office space, and a satellite campus for the University of Michigan.
Transplants to the Detroit area can also find affordable options outside the city center. Local real estate agent Sarah Maiga of Maiga Homes has been extolling the virtues of nearby suburb Canton to all her recent clients.
"Canton is one of the fastest-growing communities in Michigan," Maiga says. "Canton's Ford Road boasts over 300 places to eat, shop, and work. You have to see it to believe the convenience."
Wherever you choose to live in the Detroit metro area, remember that 28% of listings have undergone a price cut, meaning there are plenty of affordable options.
8. Pittsburgh, Pennsylvania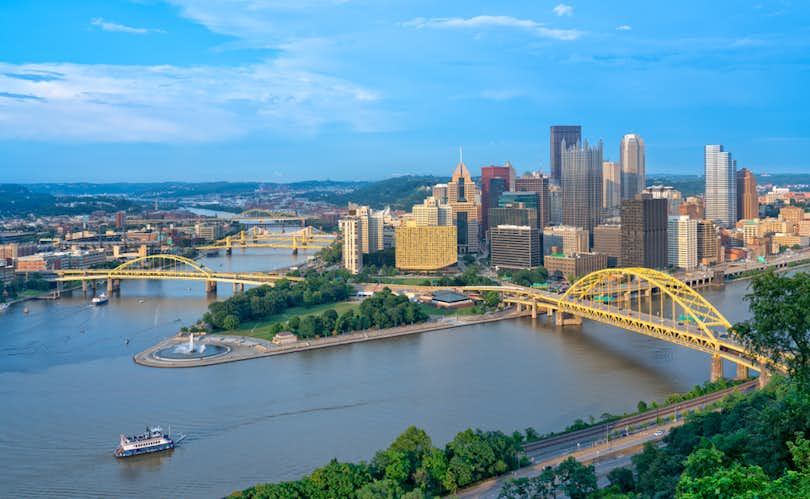 There's no shortage of things to do for new homeowners in Steel City. Are you into museums? Check out the Andy Warhol Museum or the Carnegie Museum of Natural History. Sports fan? The "City of Champions" is home to three pro teams. Looking for big-city vibes at small-town costs? The cost of living in Pittsburgh is 5.5% below the national average, and housing costs are 11% below.
Jeremy and Amy Jones run the blog Discover the Burgh, which chronicles their explorations.
In a recent post documenting their quest to explore all 90 Pittsburgh neighborhoods, they highlight the South Side for "those who want access to the bar and nightlife scene while remaining close to downtown and the universities." They also explore Lawrenceville, which "is rapidly becoming the trendiest neighborhood in Pittsburgh."
9. St. Louis, Missouri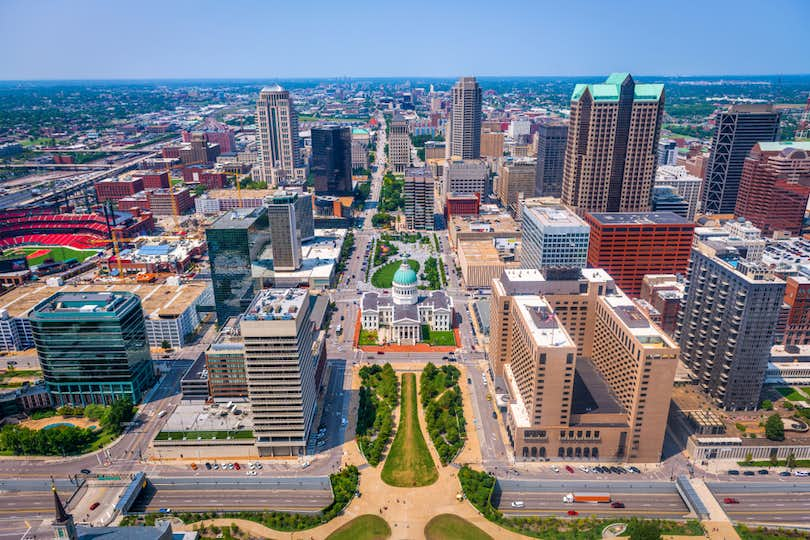 St. Louis may be one of the largest cities in the Midwest, with a population of 2.8 million, but affordability and community make it feel like small town USA. With a thriving social scene, professional sports teams, four-season weather, and some of the best public schools in the country, St Louis is an ideal spot for first-time home buyers and young families.
The city values its arts and cultural institutions. Thanks to a special property tax, entrance to most of the city's impressive Metropolitan Zoological Park and Museum District is free. One thing you must check out is the festival circuit that takes over nearly every St. Louis neighborhood during the summer with food, entertainment, culture, and art. The Festival of Nations "is one of my favorite St. Louis events of the year," says local realtor Lance Appleby. "I can ride my bike over and enjoy so much great food and the music and dancing is always so much fun."
10. Little Rock, Arkansas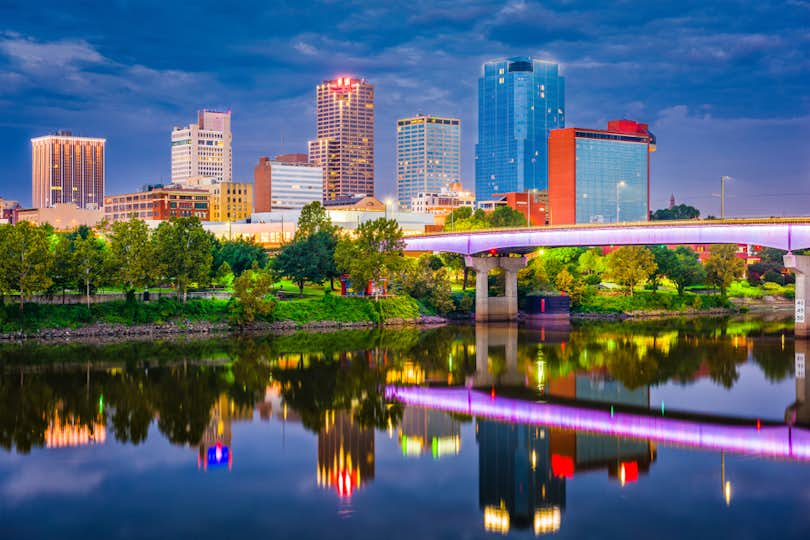 The capital of Arkansas has earned a reputation among history buffs, food lovers, and art enthusiasts as an exciting place to live. Cultural highlights include the historic Arkansas State Capitol, Museum of Discovery, and Clinton Presidential Library. Residents can sip craft beer at one of the city's many local breweries or enjoy barbecue one of the city's tasty joints.
Little Rock also appeals to outdoorsy types. The Ozark Mountains and Arkansas River provide a picturesque backdrop for activities like hiking, climbing, golf, boating, and fishing.
"One of my favorite things about Arkansas is how easily urban life and nature blend together. In the same evening, I can walk my dog on the Arkansas River Trail, then head to a nice dinner downtown," explains Nicole Nark, principal broker at Homeway Realty.
Considering a move in 2023?
Whether you're looking for more affordable housing, debating a career change, wanting to be closer to family, or need a change of scenery, there are many factors to consider when deciding to uproot your life and move to a new city.
If you're planning a move, remember to do your homework. Determine what's most important in your life. Do you value connections with friends and family the most? Lots of outdoor space to explore? A burgeoning job market to propel your career? Before you pull the trigger, take your new city for a test run.
"Do an Airbnb or something like that where you can experience the area or even rent for a little bit before deciding if you want to stay," advises Jaime Oakley, a real estate agent with Keller Williams Village Square Realty in New Jersey. It also doesn't hurt to contact a local real estate agent. They'll know the area you're interested in and can recommend schools, restaurants, and shops, as well as provide discounts on services you might need during the move.
Related articles