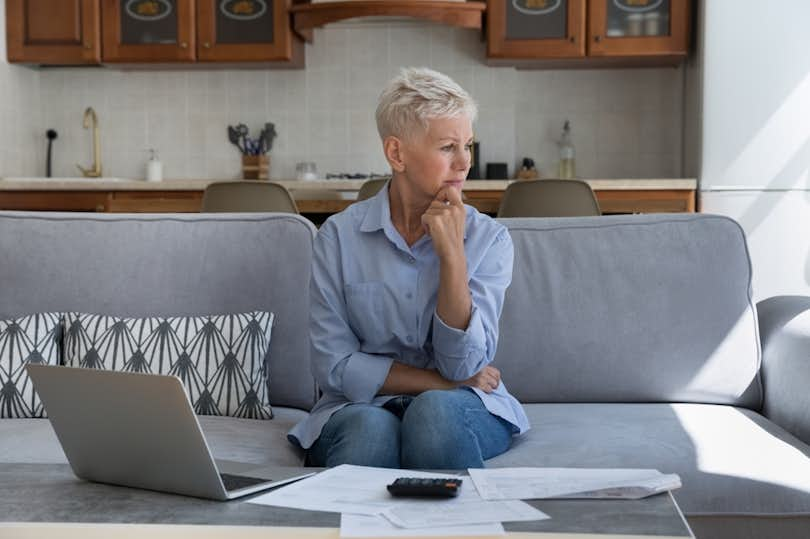 For all the rumblings about corporate layoffs, working-age Americans aren't likely to find much sympathy from their retired counterparts.
That's because the average retiree is entering 2023 with $21,000 less in savings than they had one year ago, according to a recent study on retirement finances from Clever.
The 10% drop in the average retiree's savings stems from two events tied to persistent inflation: rising costs and a poor-performing stock market. As prices rise, retirees are spending more on basic life expenses, such as food, utilities, and housing. As the stock market wobbles, retirees see the value of their portfolios diminishing. All told, retirees are spending more than they anticipated and have less money than they envisioned they'd have.
Higher expenses and spiraling stocks have retirees cutting costs — and some skipping meals
David Cohen, a 67-year-old in Austin, Texas, planned to live comfortably on his pension and savings when he retired from his career as a computer science teacher five years ago. It hasn't worked out that way.
In the past year, Cohen says his grocery bill has gone up by 20%. His electricity bill is up 30%, and he's worried about his financial future.
"I'm now uncertain about how long my savings will last, and if I will be able to afford the cost of living in the future," Cohen says. "I'm concerned that I may outlive my savings and become a burden on my family or the government."
To adjust to rising prices, Cohen says he is buying generic brands at the grocery store, eating out less frequently, and cutting back on expensive hobbies, such as photography and traveling. He's not alone: According to Clever's study, travel and dining out are the two most common expenses Americans cut back on once they retire.
Clever's study indicates that other retirees are taking more drastic measures, with 18% of retirees having skipped meals and 24% having skipped medical treatments or appointments in order to stretch their savings.
About one-third of retirees say they left the workforce too soon
As retirees struggle with expenses, their plight underscores how deeply many of them miss the income they made from working. The survey data shows 30% of American retirees feel they retired too early.
Those who wish they had delayed their retirement gave a host of reasons, including that:
They didn't save enough for retirement (40%).
They are bored not working (37%).
They wish they had more money to pay for necessities (37%).
They wish they had more discretionary income (i.e., money to spend on nonessentials) (34%).
They claimed Social Security too early (32%).
They didn't realize how much their standard of living would change (29%).
They could have paid off more debt (29%).
They wish they had better health insurance (13%).
Whether they're saving for a move or just trying to make ends meet, many retired Americans are going back to work, a phenomenon coined "quiet returning," — in contrast to the "quiet quitting" popular with younger workers.
Cohen is one of those quiet returners, having started a website that uses artificial intelligence to send personalized messages. The side hustle has generated Cohen income that helps pay the bills and provides an opportunity to keep his mind active and learn new skills.
"Working again has helped me to regain some control over my financial future and to have a sense of purpose and motivation," Cohen says.
Retirees' regrets highlight the need for a financial plan
With 32% of retirees considering a return to the workforce, it's clear many are feeling sharp impacts from a lack of retirement preparations. According to Clever's study, many retired Americans wish they had done things differently, as 51% of retirees admit they did not adequately prepare for their retired years.
Retirees' most common regrets are that:
They wish they better understood retirement savings when they were working (67%).
They should've managed their money better before retirement (63%).
They didn't know how much money they'd need to retire (58%).
They waited too long to start saving for retirement (57%).
They didn't know how their savings would be taxed when they retired (40%).
For those Americans who have already retired, it's not too late to take steps to improve their personal financial situation, says Bill Ryze, a chartered financial consultant and board member at financial services firm Fiona.
In particular, Ryze recommends inflation-protected annuities, which provide guaranteed payments for those who purchase them. He also warns against rushing to sell stocks when the market is down, as doing so incurs losses that may not exist in the future when stock prices rise.
For working-age people, Ryze offers three benchmark pieces of advice:
First and foremost, cut all unnecessary expenses.
Invest your assets properly. Ryze says that in general, diversification is the best hedge against inflation.
Regularly ask for pay raises, and search for a new job if that's what it takes to earn more money.
"Most of us significantly underestimate the earnings of our colleagues," Ryze says. "By consistently asking for a raise and searching for a new job with a higher salary, if necessary, you can easily accumulate an extra $100,000 to $300,000 in a 10-year span."
Just ask the current generation of American retirees: One day, every extra dollar is likely to feel important.
Related articles