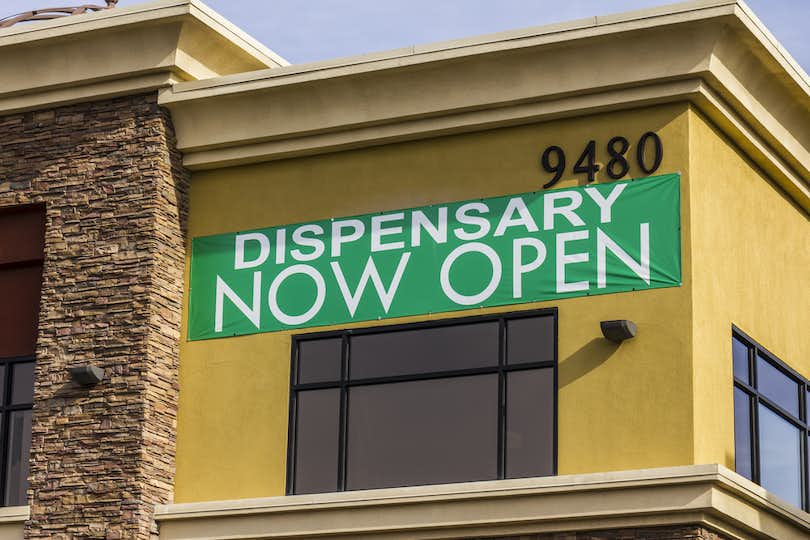 Nearly three in four Americans are fine with cannabis dispensaries and smokers in their neighborhoods, according to a new survey from Clever partner Real Estate Witch.
And more respondents would buy a home that smelled of marijuana smoke than cigarette smoke, if the home met their needs otherwise.
Overall, Americans say they are comfortable with living near cannabis users and businesses as long as it doesn't affect them personally.
Also, 44% of respondents said they don't care if their neighbor smokes pot openly in front of their home. And 32% actually support the idea of a pot smoker right next door.
Just over a third (34%) of respondents would favor a weed lounge going up next door, and 33% would support a cannabis shop operating next to their house. With seemingly more Americans being comfortable with cannabis than ever, midterm elections this year will be interesting.
Cannabis legalization on the ballot in November
Cannabis legalization is on the ballot next month in five states: Arkansas, Maryland, Missouri, North Dakota, and South Dakota. When asked, 67% of Americans who took the Real Estate Witch survey stated they support full cannabis legalization.
Regardless of whether they use cannabis personally, many may support cannabis legalization for economic reasons. In the survey, 44% of respondents said legalizing cannabis significantly improves states' economies, while 27% think it somewhat helps.
The 2022 Leafly Jobs Report found 428,059 full-time equivalent jobs supported by legal cannabis as of January 2022. Last year, the cannabis industry created an average of 280 new jobs per day to become what is now a $25 billion business.
Cannabis legalization increases home values
The survey found that 16% of Americans wrongfully believe cannabis legalization decreases home values.
According to our research, cities that allow retail dispensaries saw home values increase by $22,888 more than cities where recreational cannabis is illegal from 2014 to 2019 (controlling for population and initial home values). For cities where only medicinal cannabis is legal, home values increased at a comparable rate to cities where cannabis is illegal.
States that legalize recreational cannabis see an immediate bump in home values following legalization, even without retail dispensaries opening up. From 2017 to 2019, cities where recreational cannabis is legal saw home values increase by $6,337 more than cities where cannabis is illegal (controlling for population, initial home values, and GDP).
The increase in home values follows what the Real Estate Witch survey discovered about what home buyers are willing to pay for houses near cannabis-related amenities.
70% of Americans would pay at-market rate or above on a house near cannabis businesses
While some Americans oppose cannabis so strongly that they would consider uprooting their entire life if it became legal, the majority just don't care. Nearly three-quarters of respondents say they would still pay at-market rate or above on a house near a dispensary or weed lounge. And 22% actually would pay above-market rate on a house near a cannabis-related amenity.
It should be recognized that for some home buyers, cannabis amenities can be seen as an upside to a home's location. Home sellers, in turn, shouldn't be too concerned about a cannabis shop opening up near their home affecting the sale prices.