Even as the housing market stagnates and a likely recession looms, Americans are sitting on trillions of dollars in home equity.
While home values have moderated in recent months, they are still well up from a year ago, and an astonishing 29% higher than before the pandemic, according to Zillow.
American homeowners now average more than $300,000 in home equity, says research firm CoreLogic. That's almost the average price of a U.S. home: $348,000.
With high mortgage rates, inflation and home prices, many potential buyers and sellers are sitting it out. But that doesn't mean Americans aren't making use of their homes for cash. More than half of Americans took on home renovations in 2022.
What's the next best thing to a new home? A spruced-up current one. It may be even better if you like your current home and location.
So how do you go about it? Assuming you don't have a pile of cash to fund your renovation, you have three main options:
Cash-out refinance
Home equity line of credit, or HELOC
Home equity loan
Here's a look at each financing option for your home renovation.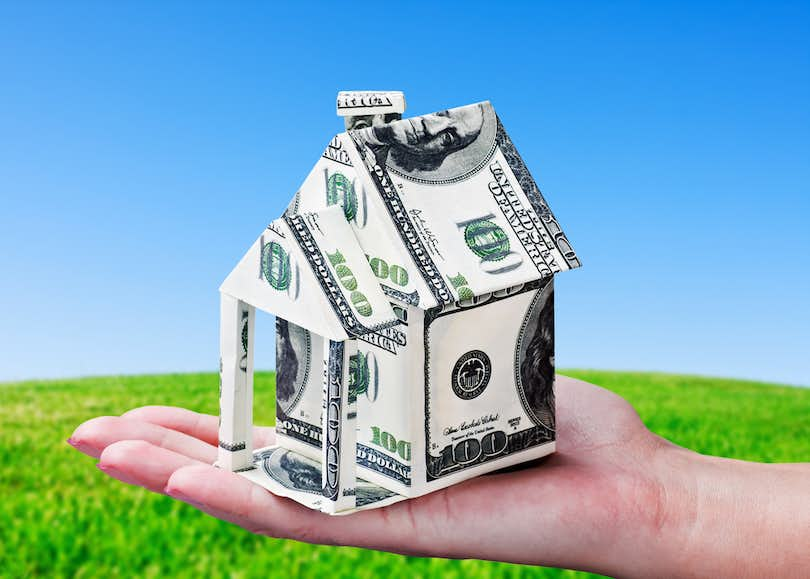 Cash-out refinance
With a cash-out refinance, you take out a new mortgage for a higher amount, get cash back, and retire the existing mortgage.
Until recently, a cash-out refinance was the most popular choice to tap into home equity.
The reason was historically low interest rates. In addition, the cash-out refinance allows you to take out up to 80% of your home's value – and you can deduct the mortgage interest on your federal tax return.
However, with today's 30-year mortgage rates hovering around 7%, this option has lost its luster. Swapping your current rate (likely 3-4%) with a higher one to access cash just isn't a smart move.
"Over the past eight months, we have seen the steepest climb of interest rates in 25 years – leaving the cash-out refinance option the least attractive of the three (home loan options)," says Mark Livingstone, president of Cornerstone First Financial in Washington D.C. (Full disclosure: I have partnered with Mark in my realtor work.)
Livingstone says a homeowner could end up with a refi rate of 7% or more.
"With most Americans currently sitting at a rate around 3% or below, switching to a much higher rate to take cash out may not be a good tradeoff unless they are looking to take a large amount," Livingstone says. "We are advising clients not to trade in their low interest rate but maybe look into a signature loan through their credit union or a HELOC."
» OUTSMART THE MARKET. Get Clever Real Estate's free weekly newsletter for homeowners, buyers and sellers.
Home equity line of credit (HELOC)
A home equity line of credit is like a credit card against your home. The homeowner can take the money out, pay it back, and take it out again, as many times as they like. The rate is adjustable and tied to the prime rate.
The borrower's credit score helps to determine their initial interest rate. The higher your score, the better your rate. Also, the interest is tax-deductible if you use the proceeds for home improvements. The borrower has the option of paying simple interest for a predetermined amount of time (usually 10 years) so the payment is minimal until the payment adjusts to include principal and interest.
>>NEED A BETTER CREDIT SCORE? Get a free credit evaluation from Lex Law!
HELOCs are usually capped at 80% of the home's value, and that 80% is the combination of both the first mortgage and the HELOC (also known as the combined loan to value, or CLTV). Most banks offer free HELOCs to their clients as long as the line stays open for a minimum of three years, lenders say.
Still, HELOCs are just like credit cards, and that means the interest rates on the credit line can adjust, and with the Fed raising rates, that means they're likely to go up.
"When you hear of the Fed changing rates, like the multiple increases this year, this directly affects the rates of these lines of credit," says Darren Ferlisi of Integrity Home Mortgage Corp. in Frederick, Maryland. (I also have worked with Darren.)
Ferlisi says lenders are also still a little gun-shy with HELOCs from the 2008 housing crash. Lenders can limit the combined loan-to-value (CLTV) ratio, including the first mortgage, if applicable, to 75% in some cases, depending on credit score and debt-to-income ratio.
Home equity loan
A home equity loan is a second mortgage and usually caps at 80% CLTV.
The loan amortizes like a first mortgage. Most of the payment pays down interest at first, then slowly pays off the principal over time. Even so, the interest rate can be high, even if it's fixed.
"The interest rate on a home equity loan is often a good deal higher than a first mortgage or a HELOC – and like the HELOC is predicated by the credit score of the applicant," says Cornerstone First's Livingstone.
Unlike a HELOC, a home equity loan allows the borrower to take all the money upfront and makes principal and interest payments for a predetermined term. "If you need a large amount, a home equity loan may be the best way to go," says Livingstone.
Bottom line
A well-planned, well-executed home renovation can bring you a lot of satisfaction. Renovations also raise your home value, especially if you focus on the kitchen and bathrooms.
One note of caution: If you plan to leave your home for the project's duration, especially six months or more, you run the risk of your lender considering you an "investor" and not a homeowner. That could mean higher rates.
As always, talk to an experienced lender who can help determine which loan product is right for you.
Related articles