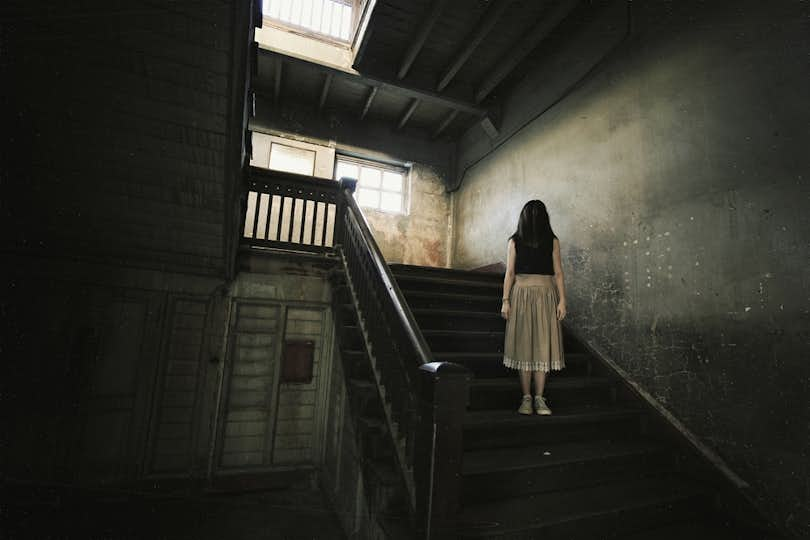 In today's expensive housing market, buyers will overlook a lot to own a home, including pesky poltergeists.
According to a survey of 1,000 Americans by Clever partner Real Estate Witch, 57% of home buyers say they'd consider purchasing a haunted house. Of those, 25% wouldn't hesitate to call a haunted house home, while 32% would only do so under certain circumstances.
Millennials, desperate to own homes, are the most likely to risk living with things that go bump in the night.
Nearly 2 in 3 millennials (63%) would at least consider buying a haunted house, while one-third of those respondents (30%) say a possible haunting wouldn't impact their decision at all.
This compares to just 16% of boomers who say they'd absolutely buy a haunted house without question.
Most believe in the supernatural
The survey says that 69% of Americans believe in the paranormal — but that's down from 76% in 2021 and 70% in 2020.
About 60% of respondents say they've personally experienced a supernatural event, with 1 in 4 people (28%) saying they've seen a ghost and 1 in 7 people (14%) saying they've seen a UFO.
However, 1 in 4 respondents (26%) say they've experienced paranormal activity less often in the past year. It's possible that as Americans return to the office and other pre-pandemic activities, they're missing out on some action back at home.
The survey found that nearly one-fourth of Americans (24%) believe they've already lived in a real haunted house. No big deal. Perhaps it wasn't a bad experience. Maybe they shared quarters with Casper (the friendly ghost).
This is down quite a bit from the 44% who said the same in 2021, when they likely spent more time at home during the pandemic.
More than 1 in 3 people who buy haunted houses simply don't believe in the supernatural.
Then there are the thrill seekers -- the 5% of buyers would actually prefer to buy a haunted house. Of those, 57% say it's because they like interacting with the supernatural. Go figure. Guess it's better than dealing with neighbors who play loud music or don't cut their lawns.
Hoping the apparition isn't a swarm of termites
Only 6% of those surveyed believe potential ghosts are the scariest aspect of homeownership. But what would freak them out? The prospect of buying a home that needs major repairs.
A majority of home buyers (94%) believe home maintenance issues are scarier than potential encounters with ghosts.
More than half of this group were alarmed by the prospect of home repair issues, such as mold (63%), termites (63%), foundation problems (60%), asbestos (60%), and water damage (58%).
In fact, the primary cause of homebuyers remorse these days is unexpected costs.
A majority of buyers (54%) say HOA fees, home repair costs, and other hidden expenses are the scariest part of owning a home, followed by:
Bad neighbors (44%)
The inability to pay their mortgage (39%)
Rising crime in the neighborhood (38%)
Natural disasters (36%)
The haunted house discount
Assuming everything else about a home fits their needs, almost 1 in 4 (24%) wouldn't purchase the home if it was even rumored to be haunted.
And, another 25% would move out immediately if they learned that their house was haunted. Specifically, they'd leave if objects moved or levitated on their own (41%), a serious crime was committed in or near their home (37%), they experienced the feeling of being touched or watched (35%), or they just flat-out saw a ghost (29%).
Of the 57% of Americans who would consider buying a haunted house, 2 in 3 buyers (69%) would only consider purchasing one for a discount — a 10% increase from buyers who said the same in 2021.
If a haunted home matched all their criteria, 59% of buyers would still offer less than market value for it. That includes 28% who would offer 1% to 20% below market value, and 23% who would offer 21% to 50% below market value.
Conversely, 1 in 6 buyers (17%) would actually pay above market value.
It's important to note that nearly two-thirds of sellers (65%) would disclose they have a haunted house only under certain circumstances, while 8% would refuse to disclose a haunted home, even if it was required by law.
Who ya gonna call? 10% of Americans own ghost tech
Despite reported fears about homeownership, few Americans actually take steps to stay safe, and they are less likely to own home safety equipment than they were a year ago.
More than 1 in 3 Americans (38%) fear rising crime, yet more than half (57%) don't have a security or alarm system.
Another third (31%) fear house fires, but nearly 1 in 4 Americans (23%) don't have smoke detectors or sprinklers in their homes. And 40% don't have a fire extinguisher.
Gen Z'ers are the generation most likely to forgo basic safety items. About 59% of Gen Z don't own a carbon monoxide detector, 51% don't own a fire extinguisher, and 33% don't have a smoke detector.
However, 6% of millennials don't take any safety measures, making them the generation most likely to take no safety precautions at all.
But in spite of all those statistics, 1 in 10 Americans own equipment to detect a supernatural presence.
Nearly one-fourth of Gen Z'ers (23%) have ghost-detecting gadgets in their homes. That makes them 23 times more likely than boomers and 2 times more likely than millennials to own such technology.
But is it deal-breaking bad?
Nearly half of Americans (47%) would rather buy a haunted home than live in a former meth lab.
Millennials and Gen Z'ers consider previous drug labs as the most undesirable properties, while boomers view homes that were former cult locations with slightly greater disdain.
But since the younger generations are willing to make significant compromises to own homes in a competitive market, 56% of millennials and 58% of Gen Z would not consider a former meth lab to be a deal-breaker.
Other homes that are less desirable than a haunted house include those within a mile of a waste management facility (42%), within a mile of a prison (40%), those with a history of cult activity (39%), and those where a serious crime was committed (38%).
Related articles