Some people possess an excellent eye for interior design. They look at a space and envision the possibilities. They size up what layout will be most practical, which colors will create the right mood, and how particular objects can bring it all together.
Unfortunately, most people don't have this talent – and don't want to pay $2,000 to $12,000 to hire an interior designer and thousands more for furniture.
Don't worry. You have more affordable interior design options, including free ones. These services range from paint color apps to websites offering design consultations.
Below are seven inexpensive (or free!) interior design services to beautify your space.
>>TIRED OF COSTLY APPLIANCE REPAIRS? Check out these top home warranty companies today
Havenly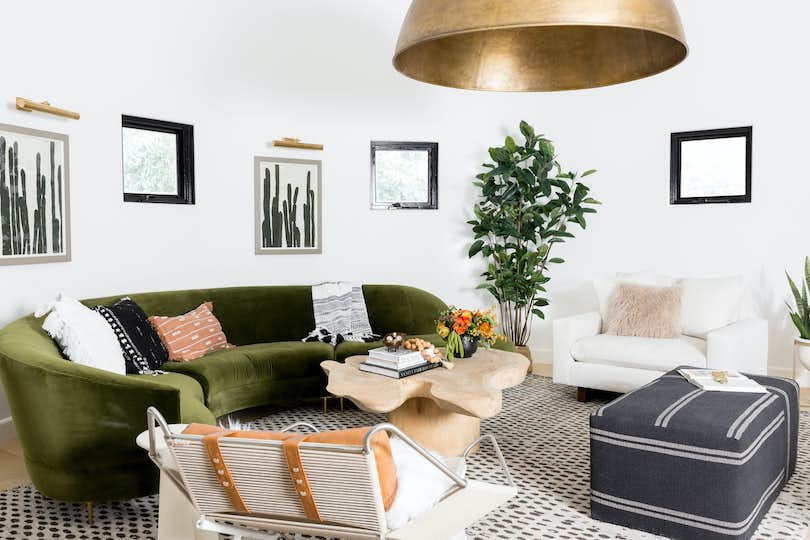 Image source: Havenly
Havenly says its interior design service is the "easiest way to design your space." With affordable options and a seamless online experience, they may be right.
The fun begins by choosing a Havenly designer as your collaborator. You can view their portfolios or take a style quiz to see which designer fits your style. Your designer will curate inspiration and ideas for your space with the info you provide. Virtual packages start at $129, with an in-person option for more ambitious designs.
Havenly CEO Lee Mayer says Gen Z and Millennial customers often prefer in-person design options. "Adding in-person services addresses a market typically overlooked by other models," says Mayer. "You can take the benefits of online shopping, online communication, texting, and messaging and also still meet with your designer and walk them through your space."
>>OUTSMART THE MARKET. Get Clever Real Estate's free weekly newsletter for homeowners, buyers and sellers.
Spacejoy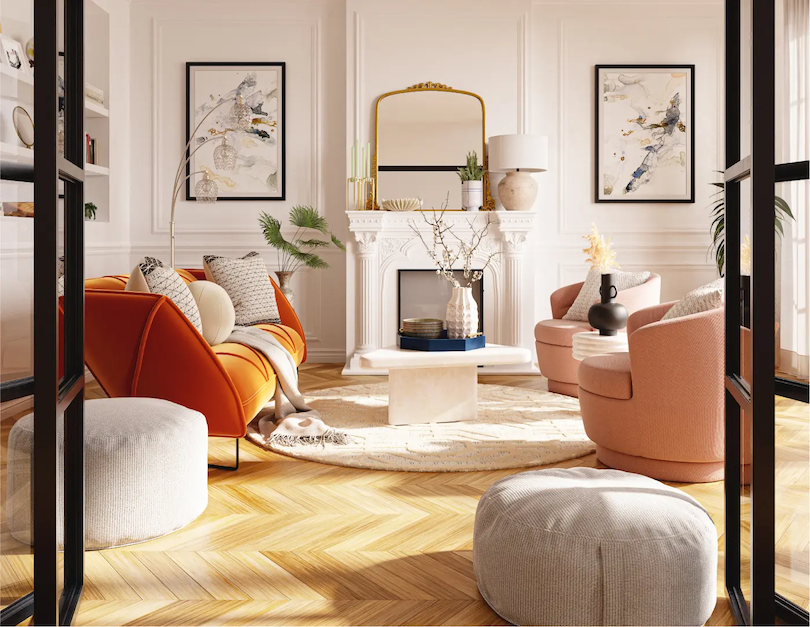 Image source: Spacejoy
If you're looking for a turnkey solution to your interior design needs, Spacejoy is the place to go.
Like Havenly, Spacejoy offers one-on-one consultations with professionals and personalized design options. But, what sets Spacejoy apart is its "Shop Sets" feature. Think of it as a showroom for your bedroom or whatever space you're redesigning.
First, choose a room type. Then, filter the selections based on your preferences in categories like "Lifestyle" or "Configurations." Voila! A completely redesigned room appears on your screen. Each "set" is interactive, allowing you to virtually swap out pieces you don't like, change the wall colors, or reconfigure the room to account for walls and stairs.
Spacejoy has partnered with over 35 well-known brands like Pottery Barn and Crate & Barrel.
"We married the best of both these worlds through the use of technology and design," says CEO Arnab Saharoy. "Everything is instant, and one need not wait for days to work with an interior designer."
Spoak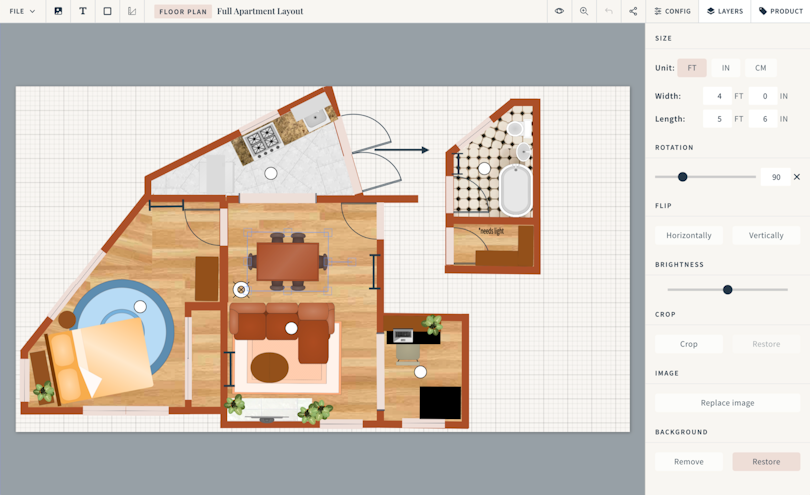 Image source: Spoak
Some people may want design tools more than the services of an interior designer. Spoak is an "online interior design studio" with easy-to-use tools like its virtual renderer, project budgeter, and project editor.
This all-in-one DIY solution also connects you to a community of fellow design lovers for inspiration and advice. Last year, Instagram influencer and entrepreneur Alyssa Coscarelli spoke to Domino about using Spoak's design tools to reinvent her Los Angeles apartment.
She described using the tools for "visualizing what the space could be and as a central place to drop in...ideas for products and the color palette. It's basically 'Pinterest meets Etsy meets Photoshop' for interior design lovers."
Spoak also offers business tools and paid opportunities to pursue interior design as a career. You can set up shop, sell your creative services on the Spoak marketplace, and even apply for jobs using their Job Fair forum.
Clare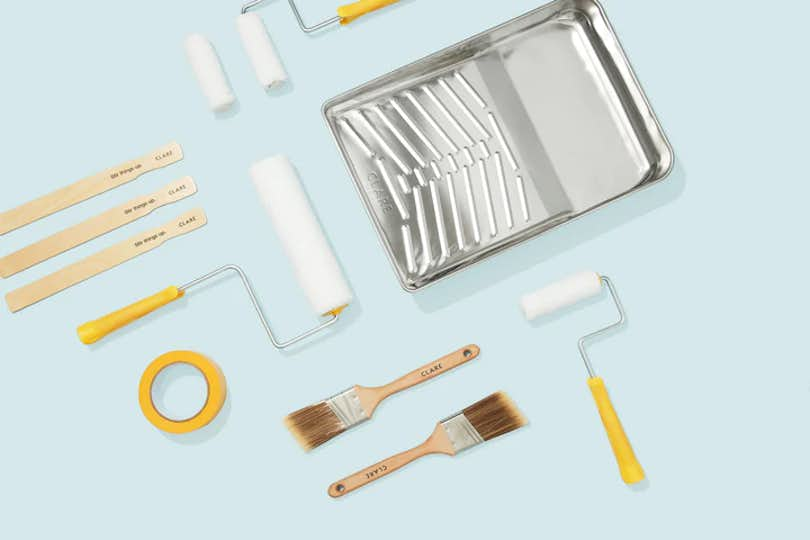 Image source: Clare
Choosing paint colors can be overwhelming. Clare is a paint startup founded by interior designer Nicole Gibbons. It sells non-toxic and eco-friendly paints ($69/gallon) in designer-curated colors. It also sells paint supplies.
Clare features no-mess peel-and-stick swatches, the Paint Calculator, and a quiz called Clare Color Genius. It asks you questions like "How much natural light does your room get?" and "How adventurous are you when it comes to color?" The quiz helps you pick the shade that's right for you.
The Inside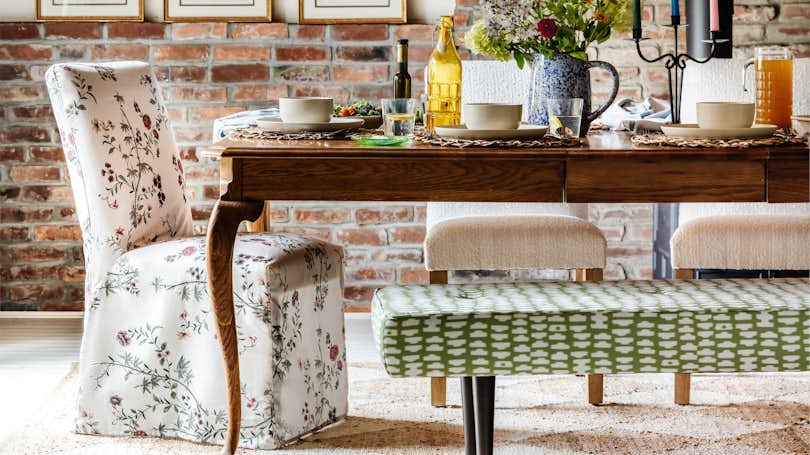 Image source: The Inside
The Inside is a digital furniture startup founded by Christiane Lemieux, the former creative director at Wayfair.
The company makes semi-custom furniture on demand. It focuses on affordable fabrics, with over 100 options from crisp, clean neutrals to playfully bold prints. The company offers exclusive partnerships with heritage design brands like Scalamandré and Old World Weavers, but for a fraction of the price.
The Inside makes it easy to give your home a one-of-a-kind, custom feel with everything from headboards to dining room chairs. They offer free shipping within two weeks. Also, you can contact them for interior design advice. They'll answer your questions, even if it means sending a query directly to an in-house designer.
Free interior design services at your favorite stores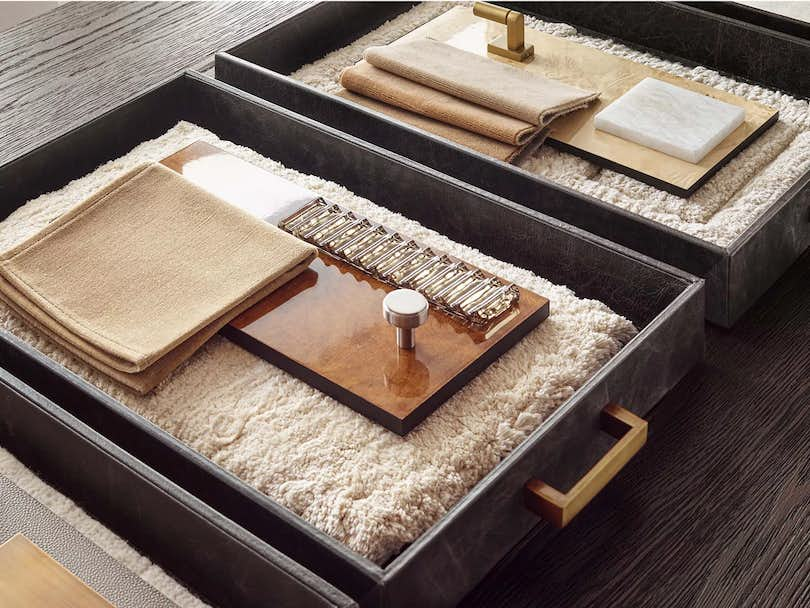 Image source: Restoration Hardware
Many of your favorite stores offer free interior design help if you're buying from them. It's always worth asking. For example, Pottery Barn, West Elm, Crate and Barrel, Restoration Hardware, and Serena & Lily all provide free design services. These include one-on-one virtual or in-store designer consultations, installation services, custom mood boards, product recommendations, 3-D room plans, free swatches, and more.
While these retailers may expect you to buy from them, it's not required. However, if you know you want a particular piece from a specific store, it can be a great way to get inspiration for the rest of your space.
Hire an interior designer by the hour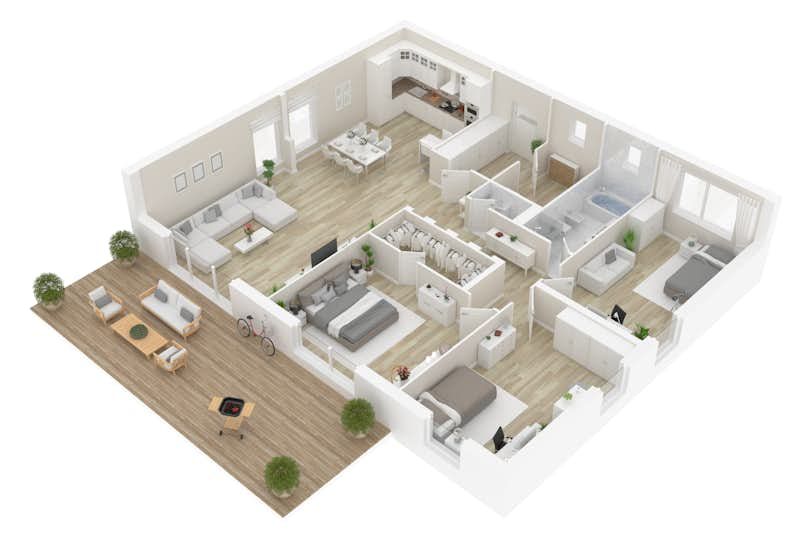 Image source: Shutterstock
Hiring a full-service design firm can cost thousands, but hiring a designer through websites like Upwork and Fiverr can cost as little as $15/hour.
These independent designers might not come with a hefty price tag, but they offer solid advice. They might create 3-D floorplans or offer recommendations on furniture scale, light fixtures, or art placement.
Brooklyn-based designer Kyra Frankel of Angle Poise Design says her clients are relatively independent. "Some clients just need me to help with rug size and where to place the right floor finishes." She provides her clients with a mockup of specific pieces for scale and style, and she recommends stores for purchasing.
Feeling overwhelmed?
Take a step back. Maybe you're not entirely sure what interior design style best suits you and your lifestyle. In that case, start by exploring apps like Pinterest or Instagram for inspiration. Make a mood board of all the images you feel drawn to, and you'll begin to see your design aesthetic take shape.
Design experts also suggest finding inspiration in less obvious places. These might include what you see and experience in your travels, nature, literature, favorite stores, and model homes.
"My biggest piece of advice is not to overthink it," suggests Maggie Griffin, founder and designer at Maggie Griffin Design. Design your home around what makes you happiest. Create a place that reflects your style. Once you figure out what that looks like, you'll be on your way to your dream home.
» MORE: Ways to Spruce Up Your Home for Free
Related articles