Savvy people are increasingly taking advantage of the rise of the sharing economy by renting out their apartments on Airbnb to earn extra income. Currently, there are four million hosts on Airbnb earning an average of $9,600 annually, per the platform.
If you're interested in this type of income stream, it's important to know you don't actually have to own a home to become an Airbnb host. In fact, many hosts lease apartments and then list them on Airbnb. This strategy has a much lower barrier to entry than purchasing a condo or home.
Listing a leased apartment is now even more accessible due to a recently launched Airbnb service called Airbnb-friendly Apartments. As a part of this service, Airbnb partners with landlords who approve tenant-created listings on Airbnb. With this Airbnb service,renters can seek out an income-producing rental in an Airbnb-friendly building posted by the property owner.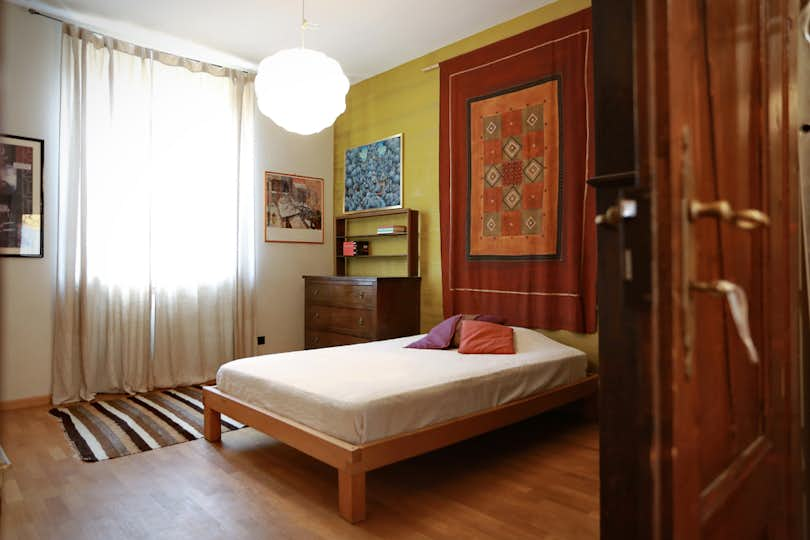 The first step to earning money with a rented apartment
If you don't live in a city listed on Airbnb-friendly apartments, you can still find places you're allowed to sublet by doing the legwork yourself. Dennis Shirshikov is a strategist at Awning.com, a real estate brokerage for investors and an Airbnb property management company. He rents out his own apartment on Airbnb but made sure to get his landlord's permission first.
Shirshikov explains, "I know that subletting without permission can be a violation of my lease, and I wanted to make sure I was following the rules." Luckily, his landlord was supportive of the idea. The result, he says, is "On average, I earn enough through Airbnb to cover about half of my monthly rent."
Gulshan Hajara Banu, a biotechnologist and founder of Pest Keen said the same thing. She said, "On average, my Airbnb guests pay about half of my monthly rent. This has been a win-win situation for both myself and my landlord."
According to data from Smart Asset, tenants who list private rooms in large cities can often cover a significant portion of their rent. In Chicago, for example, the average monthly rent for a two-bedroom apartment is $1,727 while the average private room rents for $75 per night on Airbnb. With a typical occupancy rate of 71%, Chicago tenants can expect, on average, to get 93% of their rent covered by listing one of their two bedrooms on Airbnb.
In other top cities, such as Houston, Philadelphia, Dallas, San Diego, and Miami, private rooms can cover between 90–106% of a host's monthly rent.
>>THINKING OF MAKING A MOVE? Check out the best moving companies in your area and get free quotes.
Earning enough money from your Airbnb to cover a significant portion of your rent depends not only on your location but also on the demand for short-term rentals. However, the amenities you offer and how welcoming you are as a host will also affect your booking rate. Here are some tips for making your Airbnb listing a success.
Tips for earning money as an Airbnb host
1. Create an inviting atmosphere in your Airbnb space. Provide guests with amenities such as toiletries and snacks to make them feel welcome and comfortable.
2. Develop a consistent cleaning routine. This routine should be thorough yet efficient to get the most out of each booking without wasting too much time in between.
3. Promote your rental online through social media. Create an account for your listing. Make sure to use positive words, helpful photos, hashtags, and accurate descriptions so people know what they're getting before they arrive.
4. Research the going rate for similar Airbnb rentals in your area. This will help you set competitive prices that will draw more customers without pricing yourself out of the market.
5. Take advantage of local attractions or events when possible. Include photos of concerts, festivals, museums that are close by, and more to show your guests your place is in a great location.
6. When accepting bookings, take into account any special requests. As long as these requests are mostly reasonable, sometimes paying attention to the little details can garner positive reviews.
7. Keep up with trends and make improvements when necessary. For example, think of adding new technology features or changing furniture pieces when things get old and worn. Purchasing new sheets every few months is an easy way to update your space without spending thousands on upgrades.
>>MORE: 10 Tips Airbnb Hosts Wish They'd Known When Starting Out
Ultimately, being an effective Airbnb host takes some effort, but it's certainly worth it if you're able to turn a profit.
Potential for full-time income as an Airbnb host
Recently, Business Insider interviewed Inayah McMillan, a 20-year-old who has made listing rentals on Airbnb a full-time business. McMillan started with one rental, but she now manages several, grossing her business to $375,000 in revenue in 2022.
She's also turned her experiences into learning opportunities for others, teaching courses on how to grow a business from Airbnb rental properties. What's most fascinating about her success is that she doesn't own any of the apartments or homes in her Airbnb listings. She rents all of them and then sublets them to Airbnb guests.
Her system shows potential Airbnb hosts what's possible on a larger scale, without ever having to take out a mortgage or come up with a large down payment for a home. That said, real estate — like any investment —comes with inherent risk.
» MORE: 28 Creative Ways to Save for a Down Payment
The uncertain future of Airbnb listings
Before deciding to invest time and money into becoming an Airbnb host, it's important to take time to research laws, restrictions, and zoning requirements in your area.
Time recently reported that many Airbnb rentals are sitting empty. In fact, Airbnb occupancy rates dropped in 31 of the platform's top 50 U.S. markets between July and September, according to AirDNA, a company that provides data about short-term rentals.
One reason why many Airbnb listings could be empty is that a wave of wealthy real estate investors purchased second homes and created listings during the pandemic home buying frenzy. This created a large supply of short-term rentals.
While a broader selection of short-term rentals may be good news for travelers who are hunting for a good deal, it's not so great for the overall housing supply crisis, as many locals in popular cities cannot find affordable rent prices or available units in their areas. Many Airbnb listings occupy space that might have previously gone to a local, long-term tenant. Some cities are responding by cracking down on short-term rental hosts.
For example, during the pandemic, many hosts struggled financially due to waves of cancellations. Additionally, many cities enacted zoning laws to limit Airbnb listings. For example, New York just put out a new set of short-term rental regulations that could potentially remove thousands of Airbnb listings from the rental market should owners fail to provide proof that they live in the units. The reason for the stricter requirements, according to New York State Senator Liz Krueger, is that, "In the middle of an ongoing affordable housing crisis, every single unit matters."
Despite headwinds, AirDNA predicts growth in both supply and demand for short-term housing in 2023, as shown in the chart below.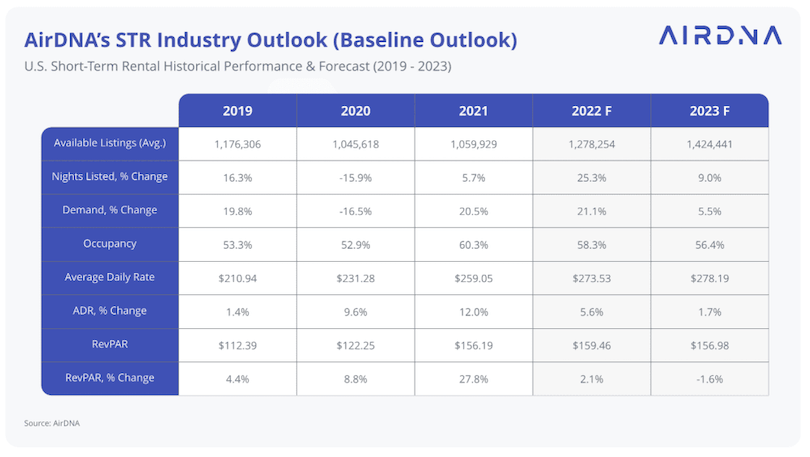 Source: AirDNA
Final thoughts on earning money in real estate as a renter
So, is it possible to earn money as an Airbnb host or a renter? The answer is, "Yes, but it depends."
If your city allows you to host Airbnb guests and you live in a desirable area with close proximity to attractions tourists want to see, it's possible you can earn money as an Airbnb host. If you live in an area that has a severe housing shortage and is limiting what Airbnb hosts can and cannot do, it's wise to do your research to ensure you can turn a profit before investing your time and resources.
Related articles