Two weeks ago, the wife of a former client called me in a panic. She and her husband had just heard alarming news about his mother.
"She has gone and sold the house without us. Is it too late to get it back?"
As a realtor, I know how confused people can get about real estate. I began calling around. Yes, the 63-year-old woman had signed contracts with an investor and a real estate agent to sell their longtime family home and buy another one. No, the deals hadn't closed yet, thank goodness. Yes, they had durable power of attorney. No, the realtor didn't know that, or she ignored it.
The single-family house in rural Maryland was a charming colonial on a quiet cul-de-sac, but it was showing its age. It had serious cosmetic issues, such as a tobacco smell throughout it, but was fundamentally sound. A little TLC and the house could have easily sold for $500,000 or more. But this real estate agent was about to leave $100,000-plus on the table at that selling price.
The real estate agent even told her client that buyers couldn't even get a loan on the property because of the smoke damage. (In reality, an FHA 203K loan provides for just such a situation and allows you to invest up to $35,000 in the purchased home for upgrades and repairs, so long as it is your primary residence.)
If that wasn't bad enough, my client's mother had agreed to buy a $300,000 home that she didn't even like because the real estate agent told her it was the best she could do. The real estate agent was about to collect on two commissions and leave her client virtually with no savings, just $12,000 in cash.
"I was crying afterward," said my client's mother. "I knew I made a terrible mistake, but I felt so bad and ashamed I didn't want to tell anyone what happened."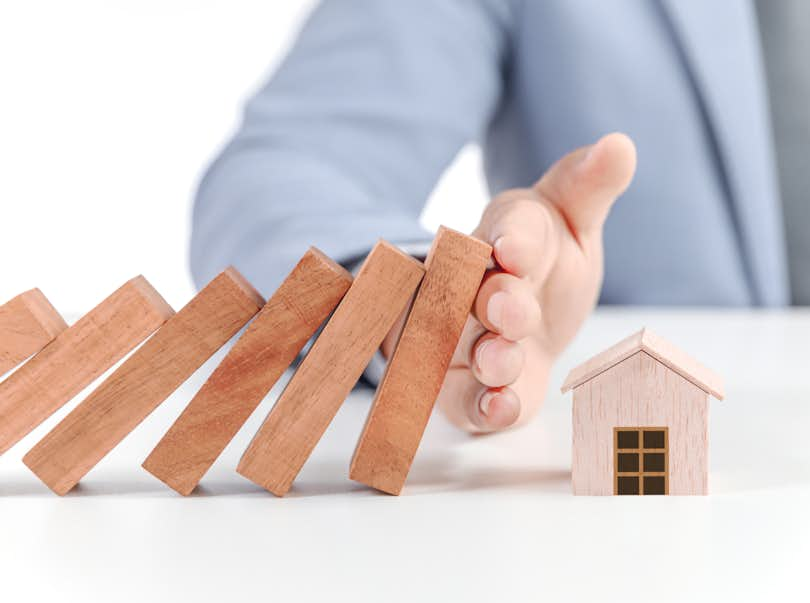 Thankfully, the story has a happy ending. Once the agent's broker received the power-of-attorney forms, my client's mother was released from the contracts.
Still, my client's experience should warn everyone with an older parent or parents. With inventory short nationwide, and investors competing with retail buyers for the same fixer-uppers, bad off-market deals will only rise. Seniors are especially vulnerable.
Here are tips to avoid this nightmare scenario.
Don't let anybody pressure you
In this case, the agent and the investor shamed my client's mother into the sale, saying she didn't take care of the home and it was her fault it was in such bad shape. But they were there to "help" her and that her family would be "proud" of her for handling it herself.
"They told me I couldn't sell it on the market because nobody would buy it with the smoke smell," she said. "They knew I didn't have the cash to fix the home beforehand, so they said what they were offering was the very best it would sell for."
Real estate agents have fiduciary obligations to their clients to get the best price possible. Therefore, a good realtor will start the conversation with an accurate (but not inflated) assessment of the home's market value and what it will need to fetch the desired asking price.
The flip side is also true. An ethical realtor should never try to "buy" a listing by suggesting an inflated price to excite the prospective seller and induce them to sign a listing agreement with them. Beware when a realtor gushes about your home's condition and says they will be able to sell it well above market price.
When the home doesn't sell for an inflated price, most sellers will just stick with the agent regardless because they believe it's too difficult to start over and find a new agent.
It's much better to find a conservative realtor who underpromises and overdelivers.
Don't sign anything without a careful review
Americans over 65 are sitting on more than $4 TRILLION in equity. So investors are searching to find those homes to buy off-market. Some wholesalers I know make 200 phone calls daily, hoping to find a situation like my client's mother-in-law.
You or somebody you know will likely get unsolicited letters in the mail promising a fast sale with no commission. Sure it's no commission, because the investor is getting a below-market price. And if they are a realtor, will probably get the buyer's commission on another property, like the case of my former client's mother.
Many older people have been raised to be polite and trusting. Unfortunately, wholesalers and unscrupulous agents prey on this mentality. Many seniors live alone and are happy to have somebody to talk to on the phone or in person. This leads to trouble. Once a relationship is formed, it becomes much harder to say no.
In my client's situation, this occurred because the son, who had durable power of attorney, hadn't talked with his mother in months. So instead, she relied on another family member for financial advice, who introduced her to the agent and investor.
Instances like this are a good reason to keep in touch with your parents or older relatives. (Yes, calling your mother is always good advice). Have they been talking on the phone to unknown people for a long time? Are strangers coming to the house regularly? Is there mail or e-mail correspondence you're not familiar with? These are all things to watch for. We've all seen the horror stories of seniors being bilked out of their savings by unscrupulous insurance salesmen, but this mentality extends to real estate investors, too.
Enlist a trusted realtor and accountant
"Had we known she was going to sell her home we would have called you first," my client's wife told me, giving me the best compliment a realtor can get. A good and ethical realtor would have given the client an accurate and up-to-date analysis of the true market price.
In this case, the investor offered my client's mother little more than the assessed value of the house, just $350,000, well short of its estimated $450,000 market value, even in its relatively poor "as-is" condition.
In addition, it's also critical to know what your capital gains takeaway will be. For singles, the capital gains tax exemption is $250,000. For married couples, it's $500,000. In this case, the mother wasn't even aware of the tax ramifications of her sale. She didn't know whether she'd still owe capital gains taxes after the sale and purchase of the new smaller home. Now she knows that $250,000 of the sale will be exempt from the capital gains tax, meaning she'll be able to have sufficient savings for the future.
Bottom line: Beware of bad deals, especially with vulnerable seniors.
Related articles