After a chaotic year in the housing market, many of us are putting off shopping for a new home and focusing on improving the one we're in instead.
If you're ready to get your feet wet in the world of home design, but aren't sure where to start, podcasts are a great place to gather inspiration. No matter your experience level, there is a bevy of shows with expert advice on freshening up your home.
We've put together a list of some of the best shows out there — featuring everything from how to incorporate the latest design trends into your space to how to design your home based on tarot cards. (Seriously!)
Here are the 20 best interior design and home improvement podcasts you should be listening to right now.
>>OUTSMART THE MARKET. Get smart about real estate with a once-weekly email covering the latest housing market news for home buyers, sellers, and newbie investors.
1. How To Decorate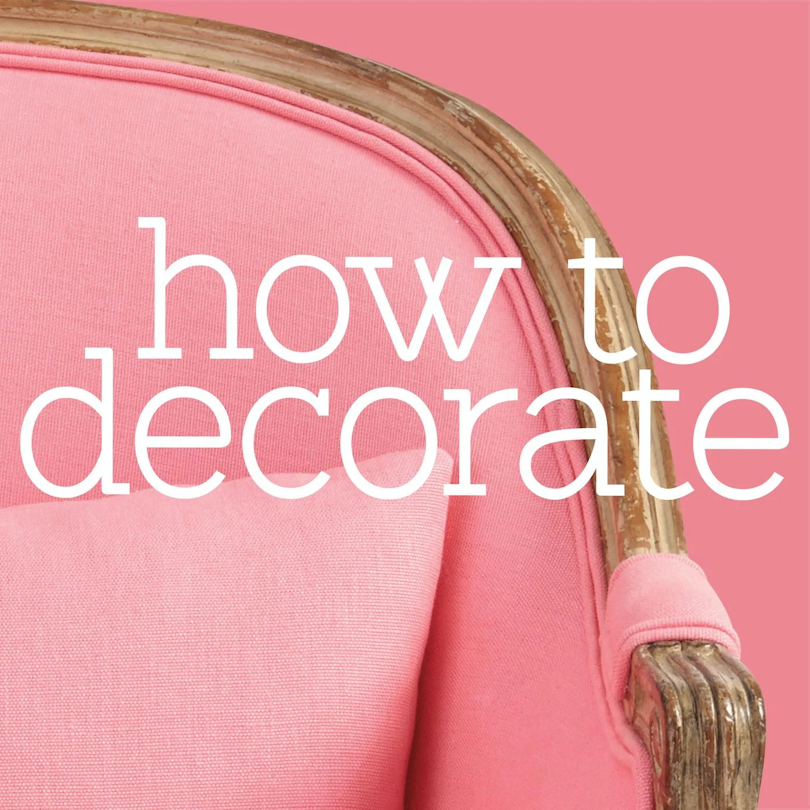 As its name suggests, the How to Decorate podcast from Ballard Designs is a series of lessons in decorating 101 with the help of leading industry professionals. Episodes feature interviews between top designers like Stephen Sills, Lorraine Enwright, and Suzanne Tucker – and deep dives into subject matter ranging from area rug placement to the ins and outs of landscape design. Fans of the show like the hosts' casual, conversational style.
2. Affordable Interior Design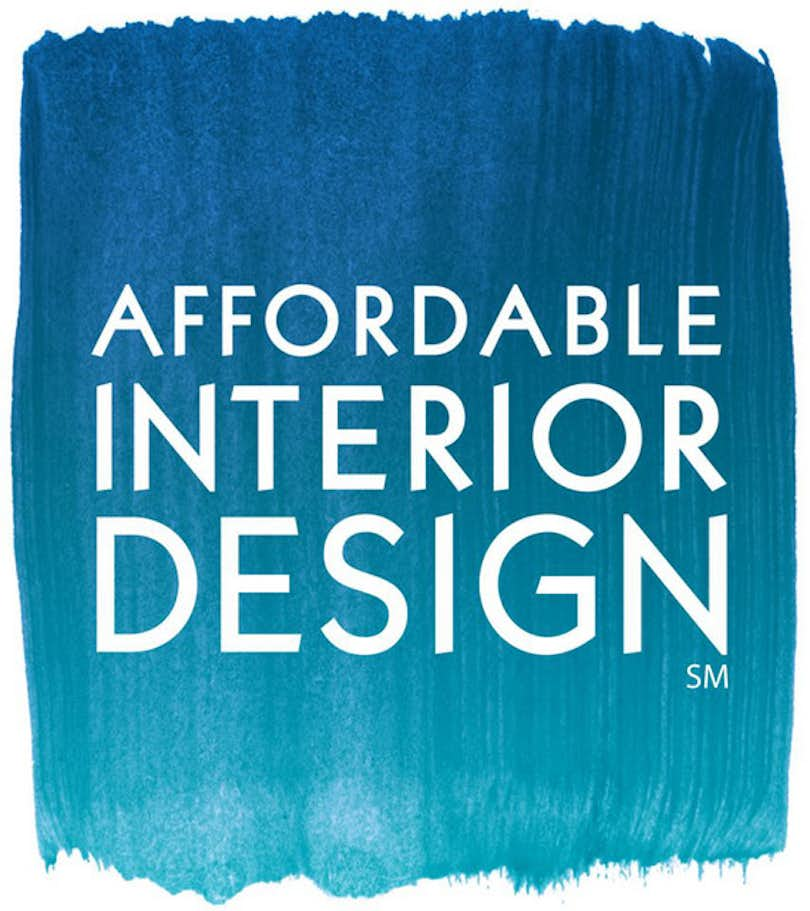 You don't have to spend your life's savings to fix up your space, which is precisely why we love the Affordable Interior Design podcast and its host, Betsy Helmuth. The New York-based designer and self-proclaimed budget decorating guru guides listeners through episodes jam packed with industry secrets the pros don't want you to know and answers your burning design questions. Listen for fresh tips and tricks to save on your next project.
3. Decorate Like a Design Boss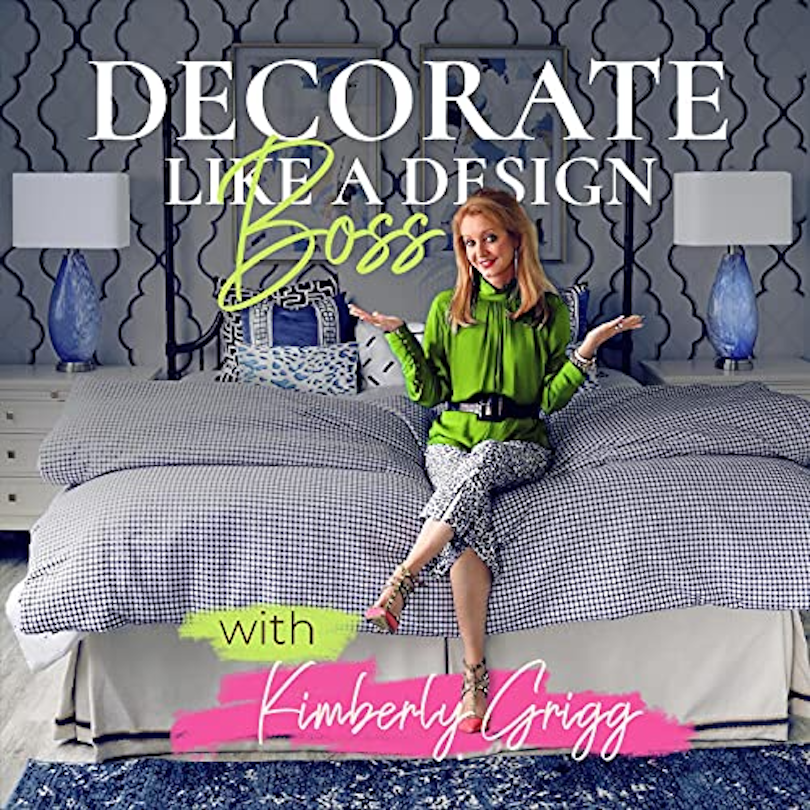 Meet designer Kimberly Grigg, aka the Fairy Godmother of Interior Design, AKA your new best friend who teaches you how to hone your skills like a DESIGN BOSS. Learn to create functional, colorful, and purposeful places within your own home and hear from top experts in the design field. Each week Kimberly helps you figure out what your individual style looks like, choose the perfect color combinations and textures, and finally be able to create the home you've always wanted.
4. The Great Indoors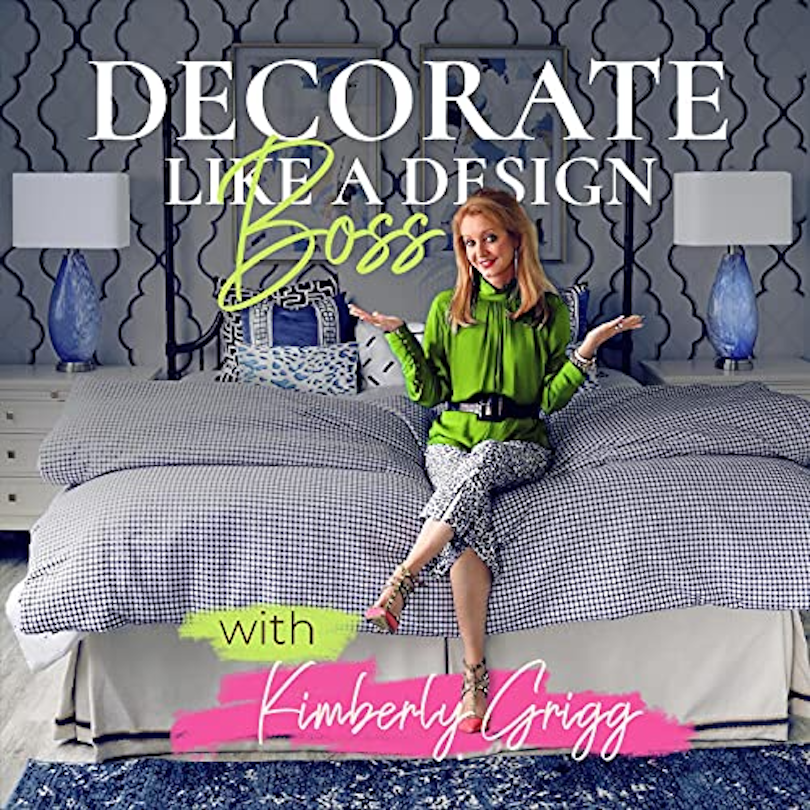 The Great Indoors podcast combines practical home renovation advice, interviews with creatives, and design industry news. In each episode, TV presenter and designer Sophie Robinson and best-selling author and journalist Kate Watson-Smyth discuss, debate, and guide you through the top trends and hottest topics in the world of interior design. The best part of the show comes from the buzzy rapport shared between co-hosts – their differences in personalities and styles set the stage for humor and harmony in their disagreements.
5. Dear Alice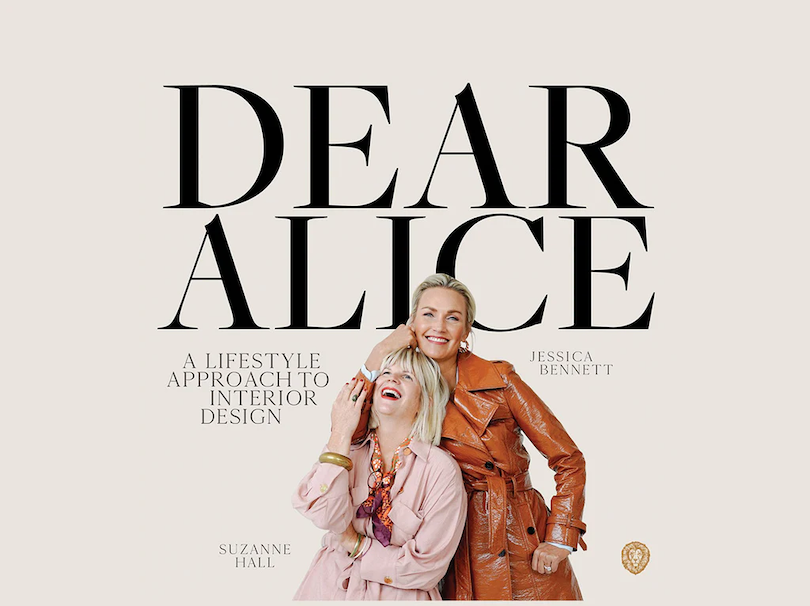 If you have expensive taste, this podcast is for you! Dear Alice is brought to you by Jessica Bennett and Suzanne Hall, the two sassy geniuses behind Utah-based Alice Lane Interior Design. The undeniably witty hosts have designed for huge names like influencer Rachel Parcell and global icon Tan France. Rated the #2 podcast in the design industry, you'll love this fresh, lifestyle-based approach to fashionable interior design.
6. Design Matters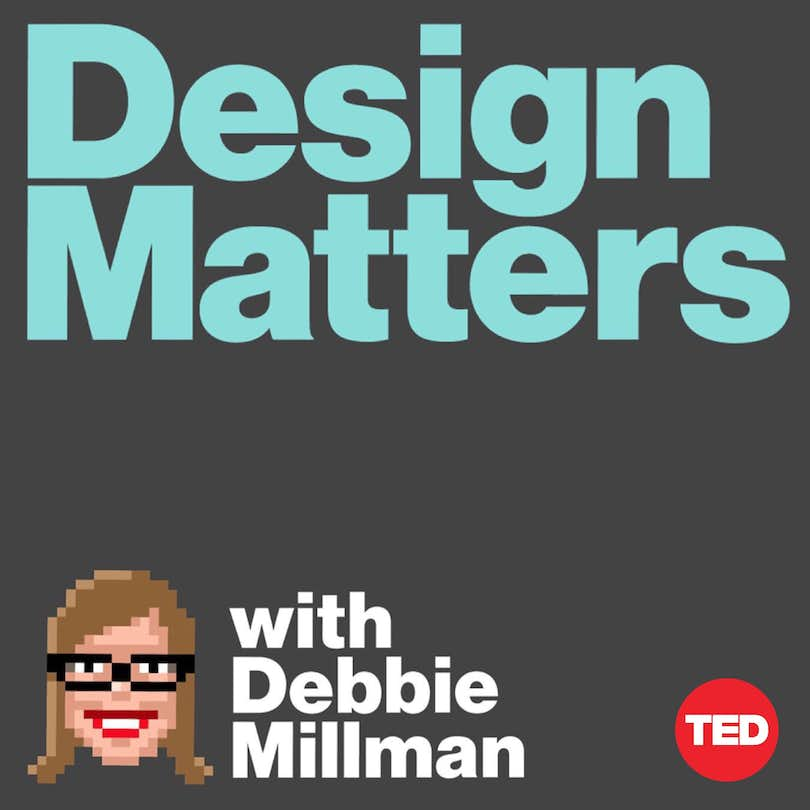 If you're looking for one design podcast to binge – this should be it. Hosted by Debbie Millman, Design Matters has been around since 2005 and discusses the creative process and culture with designers, writers, curators, musicians, and more. Even better? You can search the series' hundreds of episodes by category, so you can listen to precisely what you're craving. As one of the most recognized podcasts in the industry, this one is a definite must!
7. House Guest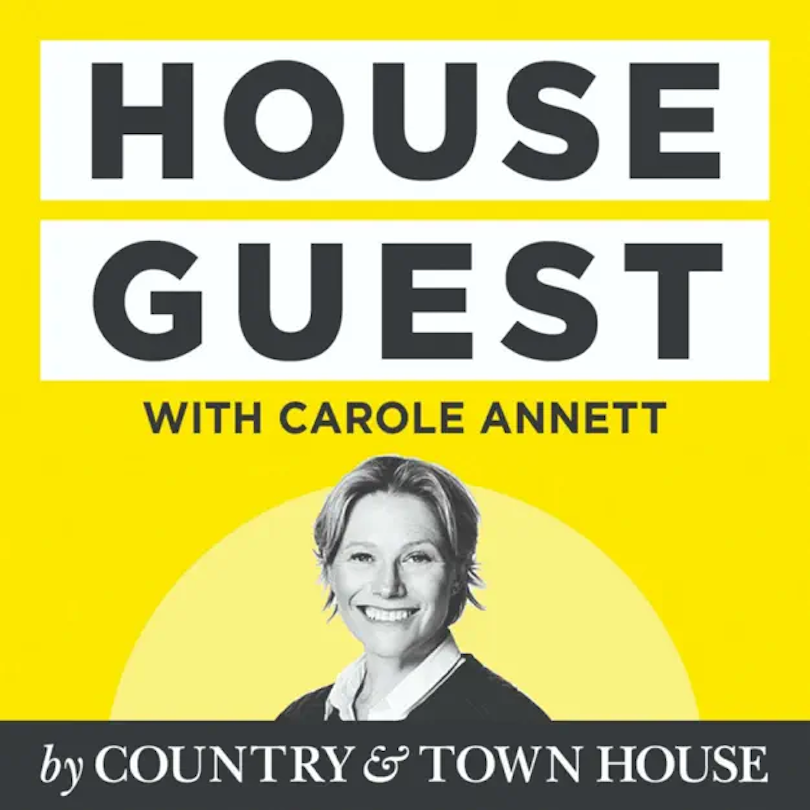 On House Guest, Carole Annett of Country & Town House magazine talks with the experts and creatives behind the homes, hotels, and brands in your favorite glossy magazines. Guests include interior designers, architects, and celebrities wanting to get their feet wet in the design game. Some big names include legendary designer Nina Campbell, best-selling author Pandora Sykes, fashion designer Alice Temperley, famed British designer Matthew Williamson, Johnathan Adler, Louise Roe, and many more.
8. Design Time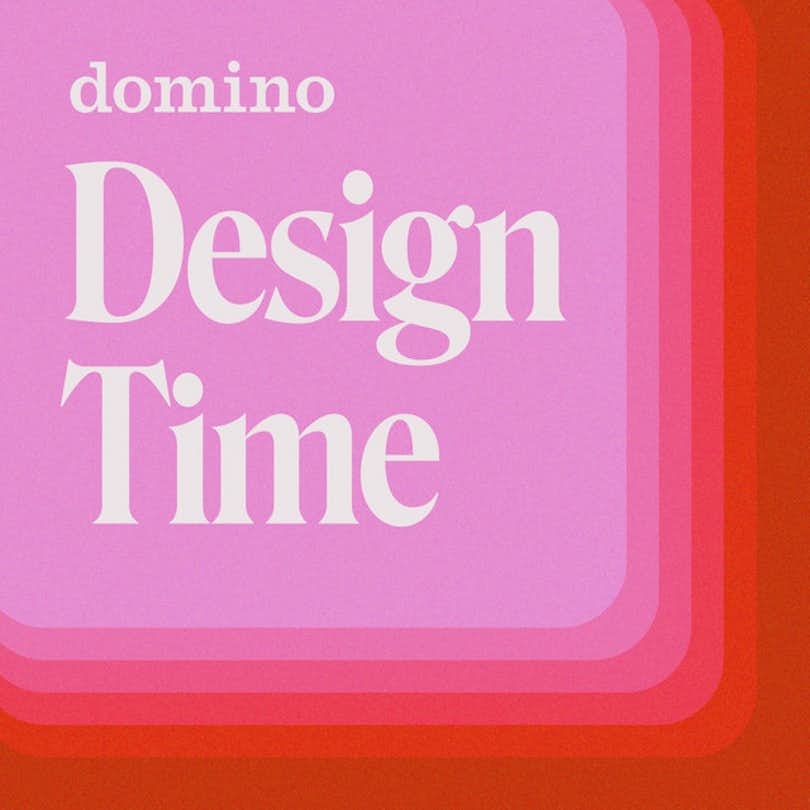 For a breezy listen packed with plenty of inspiration, you can't go wrong with Design Time. Here, Domino's editors gather their community to dish their favorite design tricks and advice on creating a space filled with meaning. From one-on-one chats with designers like Jeremiah Brent, Tiffany Howell, and Bobby Berk to episodes featuring lifestyle entrepreneurs and celebrities like Seth Rogen, Courtney Cox, Shae McGree, and Amber Lewis, this podcast offers a lighthearted approach and is the perfect entry point into the best design podcasts.
9. Clever, A Podcast About Design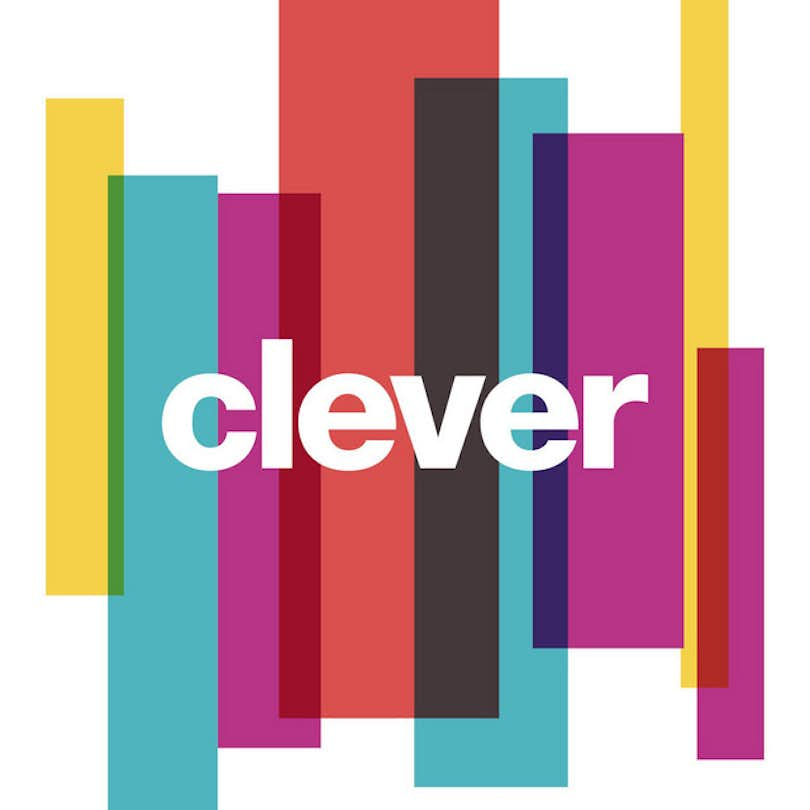 In each episode of Clever, designer Amy Devers gives the visionaries behind some of our favorite designs the opportunity to get personal. In a series of intimate conversations, Devers offers designers a voice outside their creations to uncover what makes them human. With guests like American designer Kelly Wearstler and Airbnb CEO Brian Chesky, Clever gives listeners an honest and relatable look at the creative process.
10. Design Curious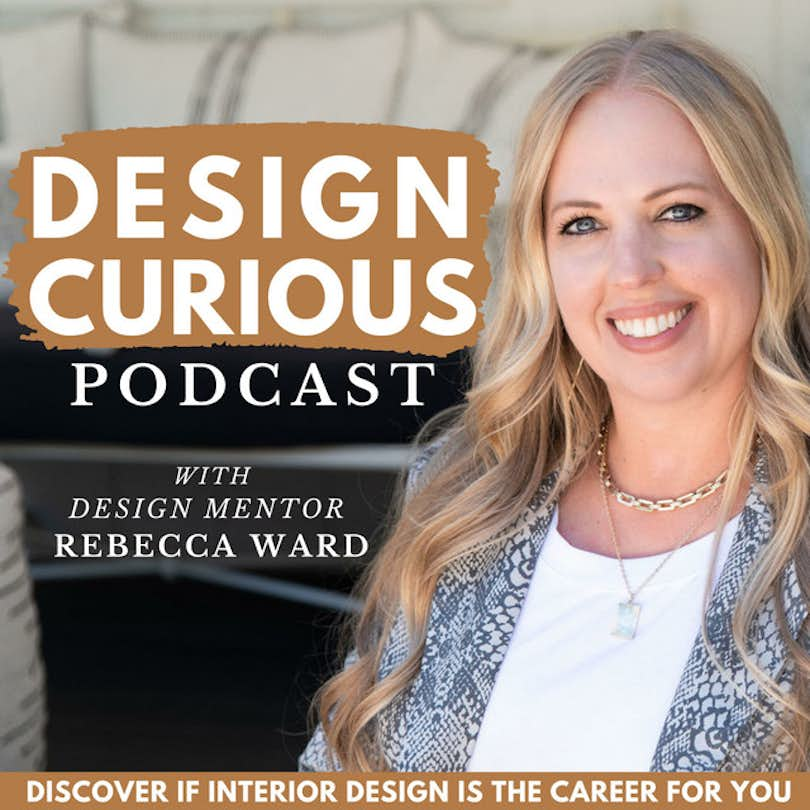 If you have dreamt of becoming an interior designer but felt like you needed a roadmap to make it happen, consider using Design Curious as your guide. Host Rebecca Ward has over 20 years of experience working as an interior designer, and her podcast is about empowering the next generation to get started. The best part about the show is that Rebecca lays out how to avoid costly mistakes while developing the practical skills you need to be successful.
11. The Business of Home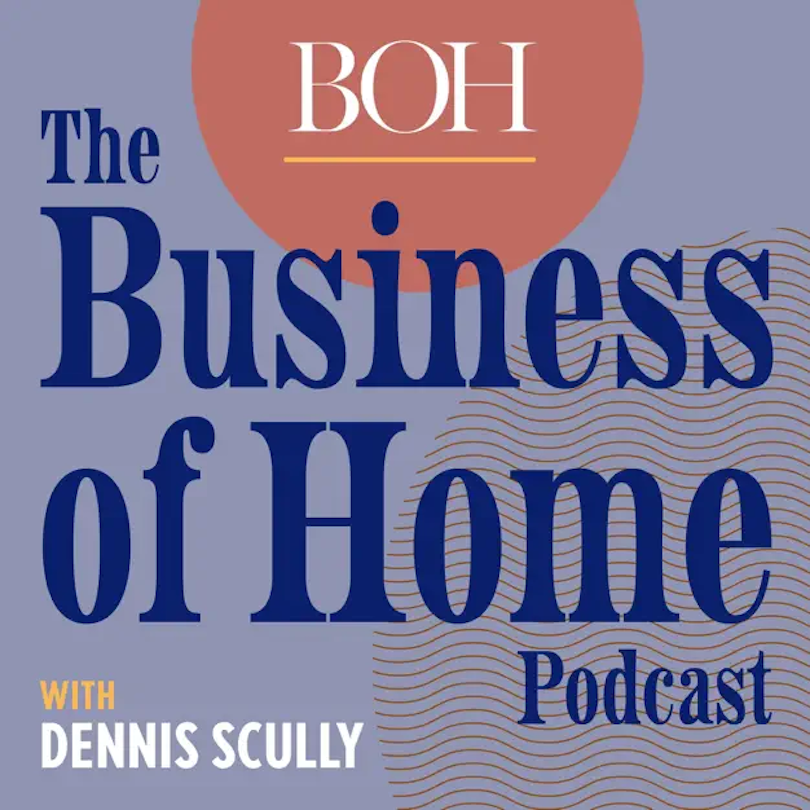 Dennis Scully has spent his career at the forefront of the interior design industry as a sales and marketing executive for brands like Domino, Waterworks, and Castel. In his podcast, The Business of Home, Dennis chats with interior design leaders to discuss the inner workings of their community and the challenges they face. While this may be a more "inside baseball" type podcast, it's an excellent primer for those who want to make a career out of interior design.
12. The Chairish Podcast
In the world of interior design, there are experts, and then there's Michael Boodro. The former editor-in-chief of Elle Decor and Martha Stewart Living, as well as Arts Editor of Vogue Magazine, Boodro now hosts The Chairish Podcast. This show examines all aspects of the interior design business, not just the glamorous ones. We recommend starting with Episode 75, which dives into Boodro's career and the surprising lessons he's learned along the way.
13. The Money Pit Home Improvement Podcast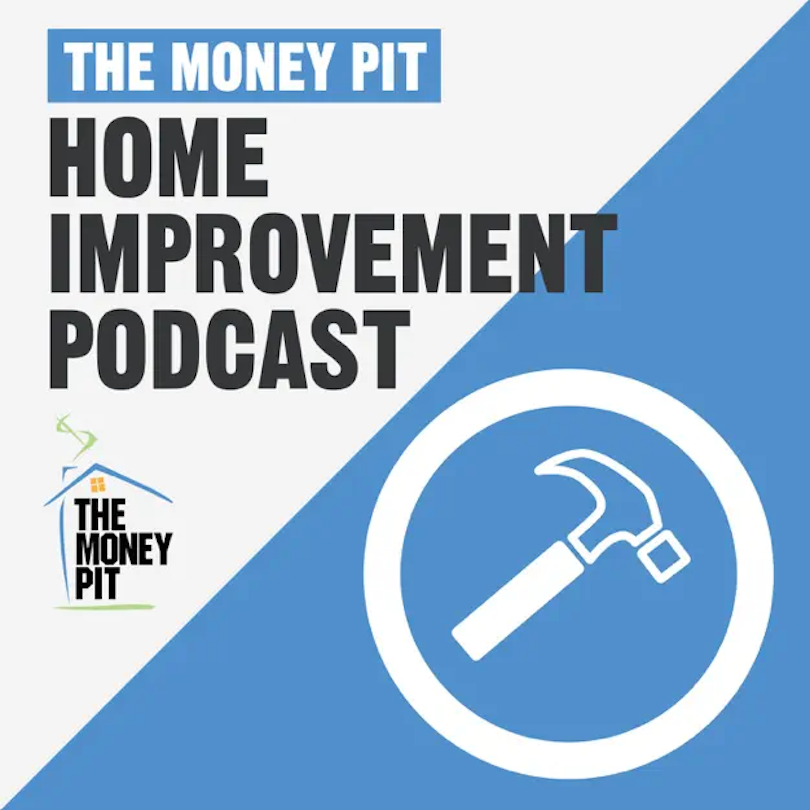 Who knew"money pit" could be such an endearing term? In this podcast, hosts Tom Kraeutler and Leslie Segrete turn the idea of a money pit on its head. Instead of a disaster, they encourage listeners to see their fixers as the homes they love! This glass-half-full mentality goes a long way in their podcast, where they share unbiased expert opinions on completing your DIY quickly and confidently. Topics range from "5 Ways to Redecorate on a Budget" to "Terrific Tub Tune-Ups," with new episodes released every Monday and Thursday.
14. Around the House with Eric G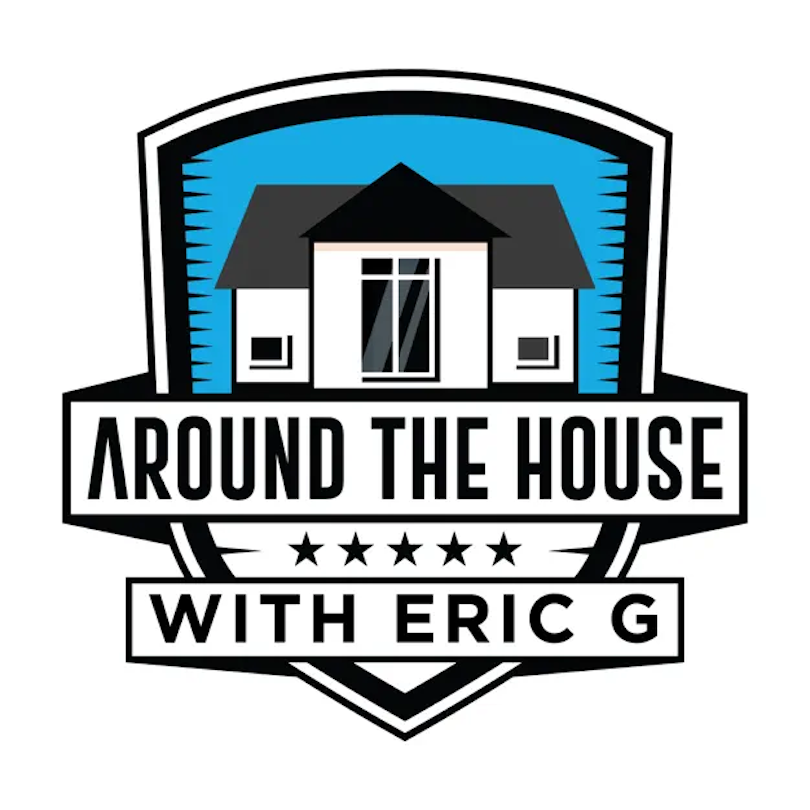 Eric Goranson, aka Eric G, has been doling out home improvement advice for over a decade on his popular syndicated radio show Around the House. A few years ago, he expanded his platform with a podcast of the same name geared toward helping homeowners and contractors take on and complete challenging projects. One aspect of this show that sets it apart is Eric G's focus on keeping a "healthy home" and taking on design projects with your health and wellness in mind.
15. Before You Build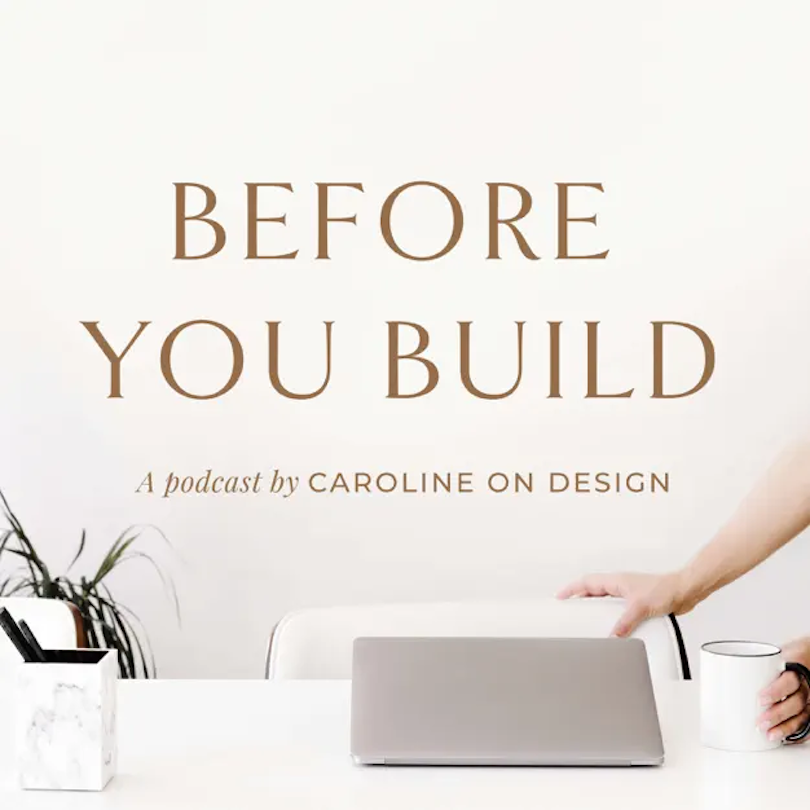 Whether you're dreaming of building a custom home in the future or you're ready to start planning now, this show is for you! Before You Build is your one-stop shop for home-building tips and advice, as well as tips for designing your dream home so that you feel equipped to develop the home of your dreams that makes you and your wallet happy for years to come. Host Carrie Baker from Caroline on Design answers all your burning questions regarding home building. And the biggest question is how do I bring my dream home to life without blowing the budget? The short, actionable, and binge-worthy episodes will prepare you for a successful home build with less stress, more confidence, and joy throughout the process
16. Kathleen Can Do It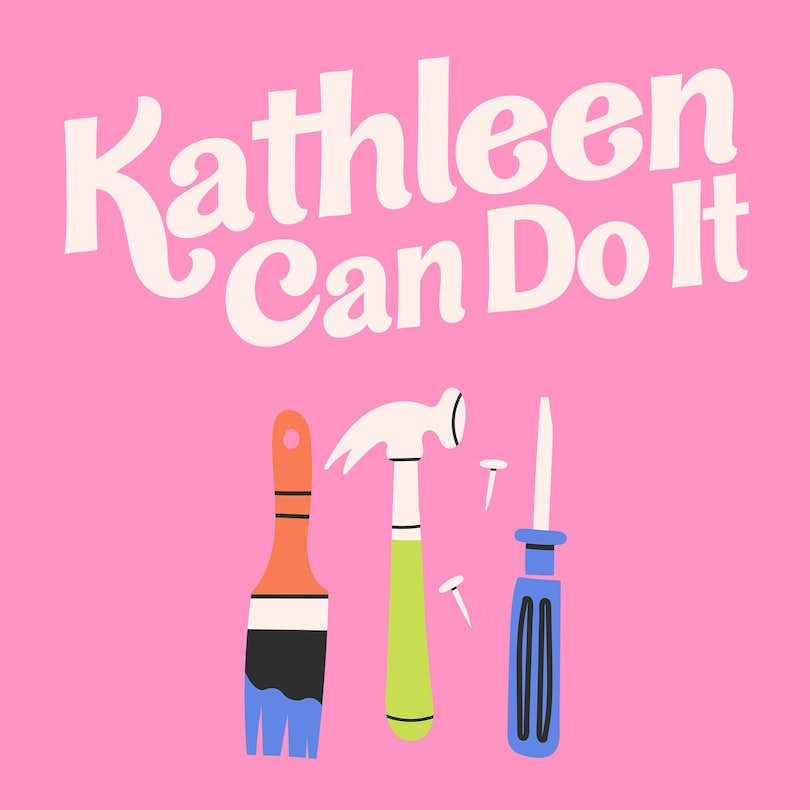 In Kathleen Can Do It, co-hosts Kathleen Heaney and Kathleen Martin offer a double dose of DIY realness with their comedic podcast celebrating the fun and fails of doing it yourself. Approachable and not always glamorous, the co-hosts cover everything from attempting to tile their own floors to renovating the kitchen on a budget and refreshing a bathroom without lifting a hammer or paintbrush. Each week they tackle a new design topic to help create your ideal home on any budget. If you love home décor and DIY projects and are looking for design tips and tricks, this podcast is for you. According to "The Kathleens," if they can do it, so can you!
17. Make Space with Cara Newhart
Ladies, this one's for you. Make Space with Cara Newhart empowers women to create spaces they love while embracing power tools and leaving the fear of failure behind. Each episode takes on the task of creating what Cara calls a "lived-in" home. In conversations with guests like HGTV star Leanne Ford, fashion legend Norma Kamali and "Making It" finalist Jo Gick, Newhart takes listeners on a journey beyond the Pinterest board and Instagram feeds and leads them into the familiar with relatable tips to a loved space and a life well lived.
18. Dark House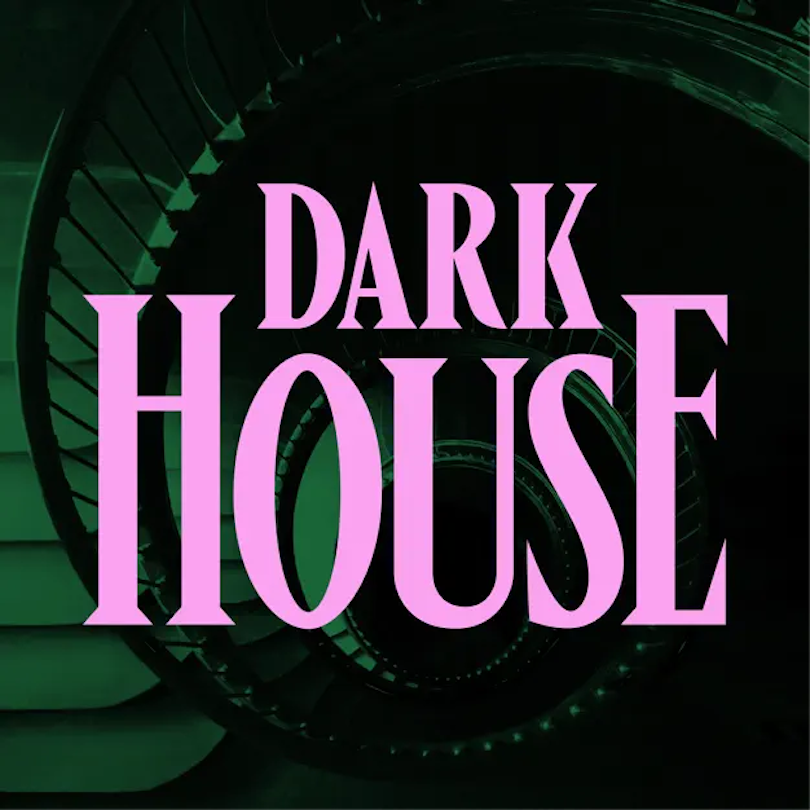 What do you get when you mix haunted houses and a passion for interior design? You get The Dark House podcast hosted by House Beautiful editors Hadley Mendelsohn and Alyssa Fiorentino. With each episode, the show's hosts examine the spooky (and accurate) history of unique homes that happen to have a dark past. You'll hear interviews with paranormal experts, psychics, and fellow home design enthusiasts. It's genuinely a podcast to die for…Sorry, we had to do it!
19. Clutterbug Podcast
If you are ready to declutter, organize, clean, and take back control of your home, you've come to the right place! Walking through your front door shouldn't send you into a panic spiral. Our lives are hard enough without a messy house to contend with. In the Clutterbug Podcast, host Cas Aarseen from HGTV's Hot Mess House shares tips and advice to help lighten your load and make your home and life a whole lot easier.
20. The Holistic Interior Design Business Podcast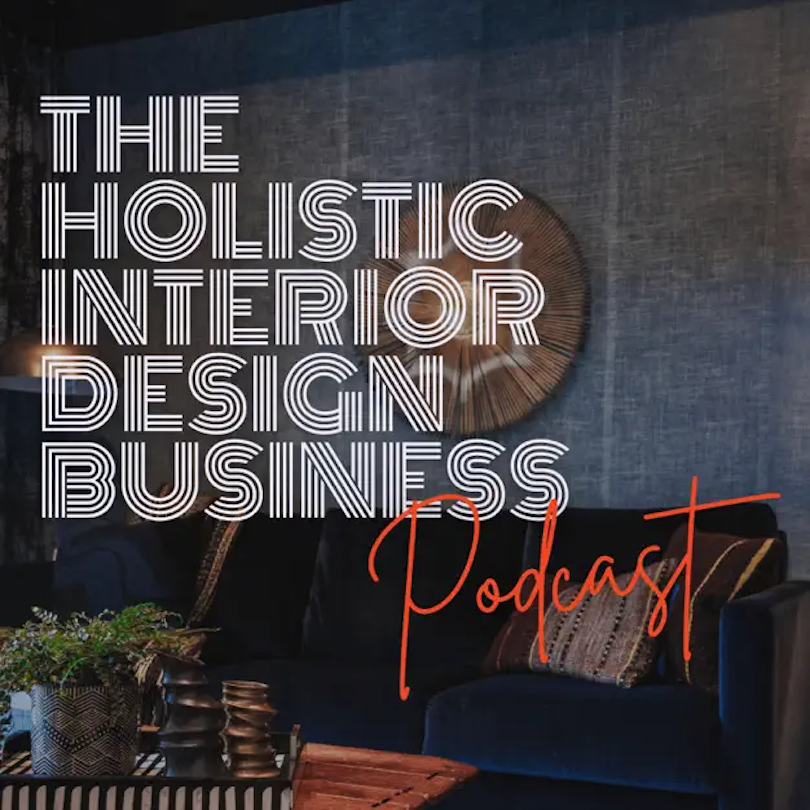 Unlike other podcasts about interior design, The Holistic Interior Design Business Podcast aims to shed light on holistic design strategy and its extraordinary influence on all areas of our body, mind, and spirit. The podcast guides new, aspiring interior designers as they navigate the entrepreneurial path of an independent interior designer. Hosted by Rachel Larraine Crawford, an award-winning designer and groundbreaking entrepreneur led by her expertise as a mystic, Reiki master, tarot reader, Feng Shui practitioner, and energy healer, the show features conversations with honored guests, and ventures through the realm of mindfulness, holistic approaches to design, and wellness in the home.
Related Articles