First-time homebuyers don't have it easy in these days of inflation, high home prices, and rising mortgage rates.
First, you have to save enough for a down payment. Then you must keep your budget in line and maintain a good credit score. Finally, you need to learn about everything from mortgages to closing.
Fortunately, you can find free classes and other resources. You can ask questions, get advice from experienced professionals, and develop a plan for buying your first home.
Homebuyer classes typically range in price from free to $100. Sometimes, lenders who require borrowers to take homebuying classes will reimburse the cost of the class if borrowers show a certificate of completion.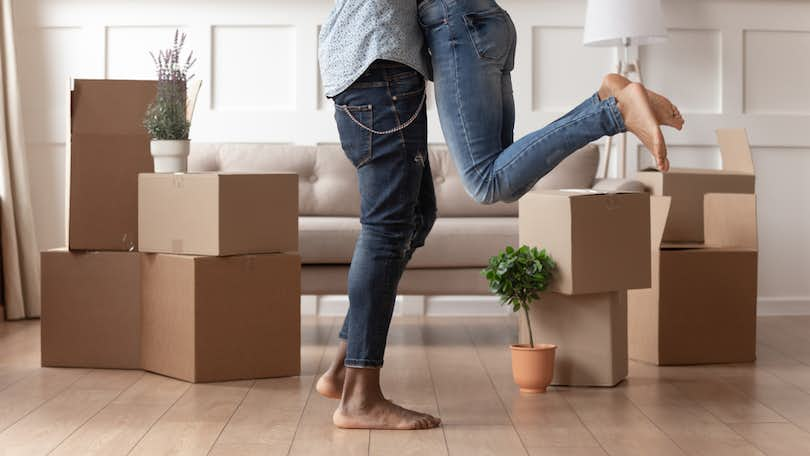 10 main topics of homebuyer classes
In a homebuyer class, you'll learn about the different types of mortgages available and how to compare them. You'll also get an overview of the entire homebuying process, from start to finish.
Here are topics typically covered in classes, including links to Clever articles about each:
Classes might also offer tips on credit repair, home inspections, and avoiding foreclosure. Some classes might even offer hands-on experience, like budgeting exercises or mock home-buying scenarios.
By the end of a homebuyer class, you should feel more confident and prepared to buy your first home, says Julie Dean, a realtor with 13 years of experience.
"The widespread availability of a first-time homebuyer class would be a great asset to any buyer looking for baseline information before dipping their toe in the market," Dean says. She also emphasized first-time buyers can utilize their Realtor's expertise if they have questions about how to be properly positioned financially for homeownership.
Ultimately, taking a class is an opportunity to learn about the home-buying process without feeling pressured to buy a home. You can ask financial questions and decide whether or not you're ready to buy your first home.
Where to find free homebuyer classes
Here are two good online courses for first-time homebuyers:
Fannie Mae offers a free course called HomeView. It takes three to four hours to complete the course's seven modules.
Zing University also offers a free online course.
Many libraries offer free classes on a variety of topics, including home buying. You can also check with your city or county government to see if they offer any homebuying classes.
Additionally, ask your mortgage lender if you have one. Banks and credit unions that offer specific types of loans and grants might even offer reimbursement for taking a class.
How you'll benefit from a first-time homebuyer class
Arlene Pryce, a branch manager and mortgage consultant at Team USA Mortgage, says homebuyers' education classes greatly benefit first-time homebuyers. Pryce said she recently had a client complete a homebuyer education class in order to qualify for a down payment assistance grant.
"My borrower called me today to say how appreciative and grateful (she was) that I had her take the class," Pryce says. Through the class, Pryce's client gained a better understanding of the terminology used during the homebuying process, which can be intimidating for a first-time buyer making such a big purchase.
Jake Houf, a home loan specialist at Churchill Mortgage, echoes Pryce's sentiments. "I find that clients that have gone through a homebuyer's class typically feel a little more comfortable with the process overall," Houf says.
After all, Houf pointed out, buying a home can be a complicated process. It's easy for first-time homebuyers to feel overwhelmed by the details, the financial terminology, and the sheer size of the purchase.
When should you take a first-time homebuyer course?
Ideally, you should take a class before you start shopping for a home. That way, you'll know what to look for and what to avoid. You'll also be in a better position to negotiate with sellers and lenders.
However, if you're new to the homebuying process or want a refresher on the latest information, taking a class can be very helpful. Classes typically last a couple of hours, and some may be offered online.
Ultimately, taking a class is an opportunity to learn about homebuying without feeling pressured to buy a home. You can ask financial questions and decide whether or not you're ready to buy your first home.
While taking a class won't guarantee that you'll find the perfect home or get the best mortgage rate, it can give you the knowledge and confidence you need to make the process go smoothly.
Related articles