With the new year swiftly approaching, now is the perfect time to start thinking about a home refresh. Much like fashion, interior design trends are cyclical. Styles once considered all the rage eventually get overdone and become outdated.
As we head into 2023, we'll inevitably leave certain trends behind. To get an inside scoop, we scoured the top design mags and asked professional designers which interiors are on their way out with 2022.
Some of these features appear in millions of American homes, so don't feel out of the loop if your home is one of them. (We're fans of holding onto what makes you happy regardless of whether designers agree.)
That said, here are 10 interior design trends that designers and buyers are ditching for 2023.
>>OUTSMART THE MARKET. Get Clever Real Estate's free weekly newsletter for homeowners, buyers and sellers.
Say goodbye to the open concept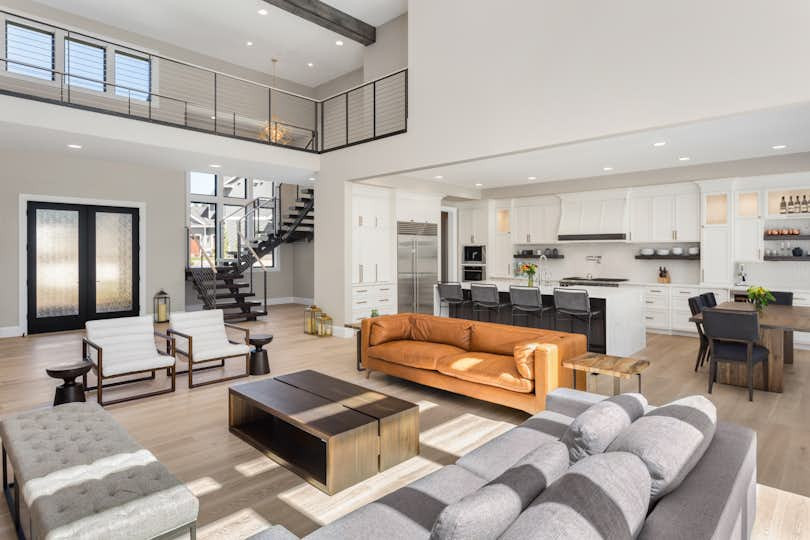 For over a decade, an open floorplan has been high atop home buyers' wish lists, but in 2023 people are looking for a bit more separation. According to Austin-based designer Audrey Scheck, "The pandemic really changed how people utilize their homes, and there is now a strong desire for more privacy and quiet time."
While an open concept makes your common areas feel more spacious and creates a larger place to connect and mingle, we are beginning to see more intentional areas utilized for specific needs.
All-white kitchens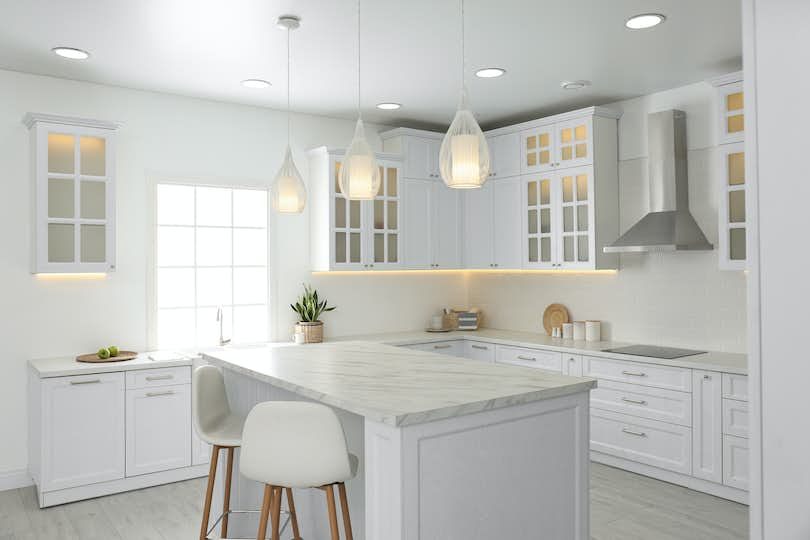 White walls, white cabinets, white countertops — we've seen this kitchen before. As beloved as the trend was at first, it has since become far too overdone and, dare we say, boring. Andre Kazimierski, founder and CEO of home improvement service platform Improovy, says, "Instead, homeowners are beginning to lean toward kitchens with warmth and personality. Bold and moody accents are in, along with more nature-inspired pieces. Out with white and playing it safe, and in with colors and taking risks!"
Don't worry if you're a lifelong fan of the all-white kitchen. The bright and versatile aesthetic offers timeless appeal and will undoubtedly continue to be popular. However, if you're looking for a more updated look, try adding a bold pop of color like sage green or terracotta to your cabinets.
>>TIRED OF COSTLY APPLIANCE REPAIRS? Check out these top home warranty companies today
Minimalism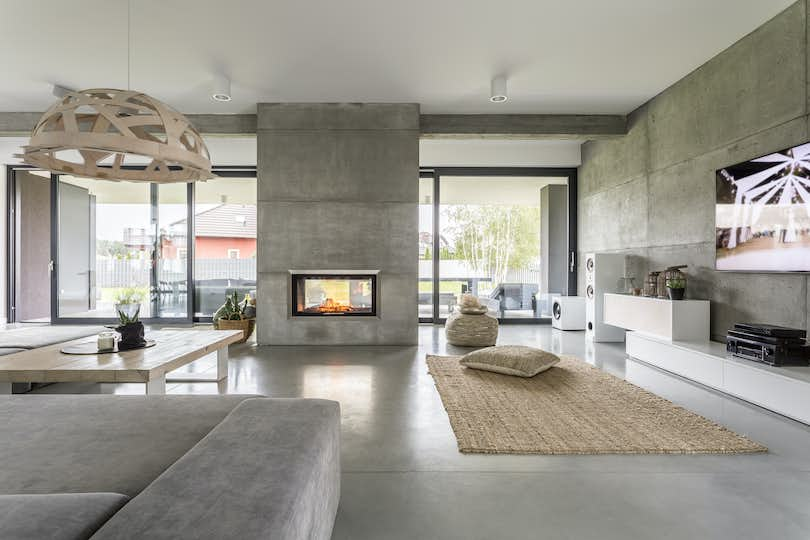 It's not just "white on white" that has fallen out of favor with designers and home buyers. Minimalism is fading in popularity overall.
Characterized by monochromatic color schemes and clean lines, the minimalist trend seeks to create a "Zen-like" space free from the clutter and chaos associated with more maximalist designs. However, according to designers, the idea of "less is more" is shifting to favor more timeless decor, antique wall art, and statement furniture pieces.
Ultra-light wood tones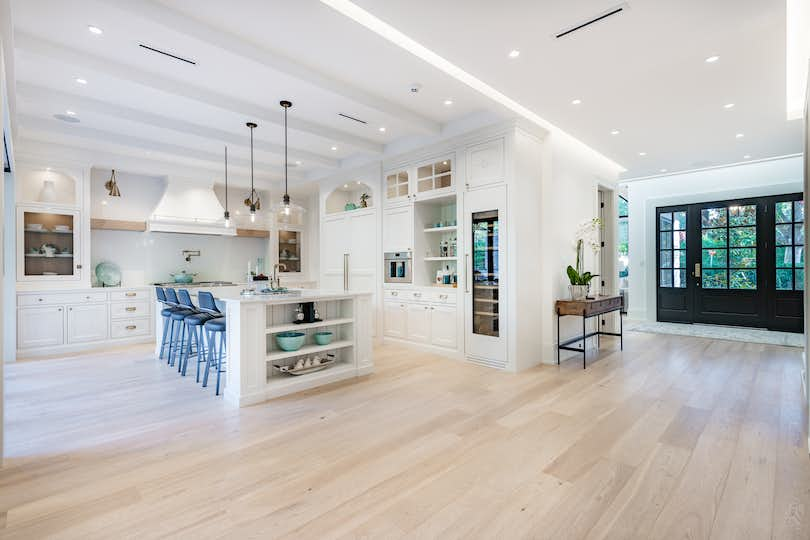 While lighter-colored wood tones have been massively popular over the last few years, in 2023, expect to see more dark and mixed wood tones incorporated into home design.
While light-colored wood flooring has been in demand for its ability to make a space feel roomier, "we're seeing a steady trend toward cozier, more nostalgic spaces," explains Marc Bacher, founder of Scandinavian floor company, Stuga. "Brown flooring adds comforting visual warmth. It invites you to slow down. And it'll forever be a classic."
Plaster wall finishes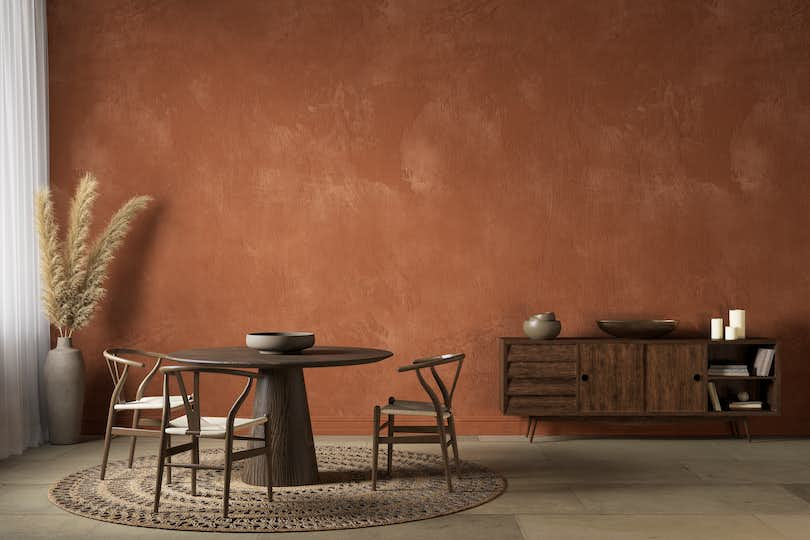 This ultra-colorful wall technique has flooded our Pinterest feeds over the last few years. Though the trend has brought much-needed color into our lives during lockdown, the majority of home buyers prefer a cleaner look. Besides being difficult to remove, the ultra-textured finish gives a room an overall Tuscan-inspired design that feels slightly dated.
If you're planning to sell your home in 2023, plaster wall finishes should be one thing you tackle before listing. A recent Clever survey shows that one in four Americans (25%) wish they would have made repairs before listing their home, making it the most common regret among sellers — even more reason to update! Removing the plaster and adding a fresh coat of paint could do wonders for your bottom line.
Anything farmhouse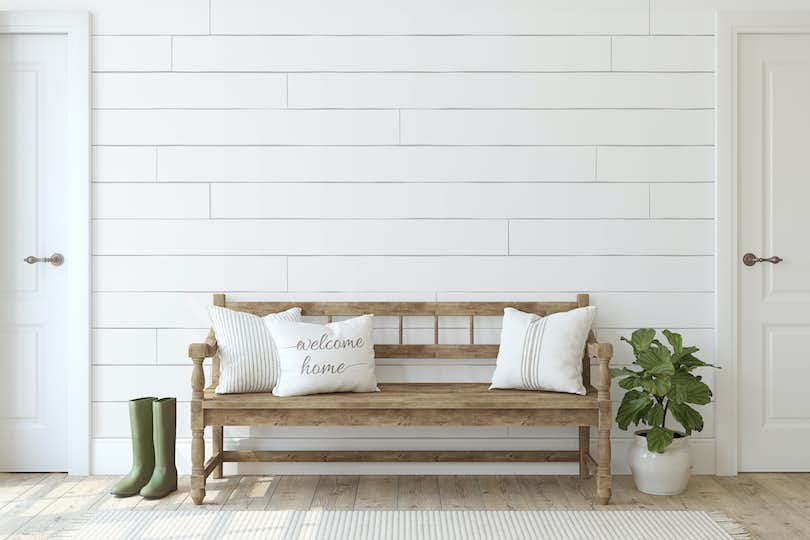 It's been over ten years since the first episode of HGTV's Fixer Upper aired and Chip and Jo introduced America to the idea of the "modern farmhouse." Since then, we've seen countless iterations of this fiercely loved trend, the feel of which is both comfortable and accessible.
Characterized by neutral-colored furnishings, industrial pendant lighting, sliding barn doors, and, of course, lots and lots of shiplap, the modern farmhouse trend has officially overstayed its welcome.
In the new year, interior designers urge homeowners to try something new. According to design expert Bryan Frost, "going forward, shiplap and popular molding details should only be used as it relates to the home's architectural style." So, if you live on a farm, go ahead and embrace the shiplap, but if you live in a Manhattan loft, stick to using trim, moldings and details that make sense in your space.
Word art
Do you really need a huge metal sign hanging on your wall to declare you're standing in the "kitchen"? From "family" to "happiness" to "home," there's no shortage of generic phrases you can slap on a board and call word art. Still, the collective opinion among interior design experts is a big, resounding "Don't do it!'"
As a staple of farmhouse and country cottage décor, kitschy furnishings emblazoned with one-word zingers or short phrases stating the obvious has reached their market saturation point. Instead, if it's a "cozy" look you're going for, choose pieces that add texture and are more meaningful to your overall design aesthetic.
Wall-to-wall marble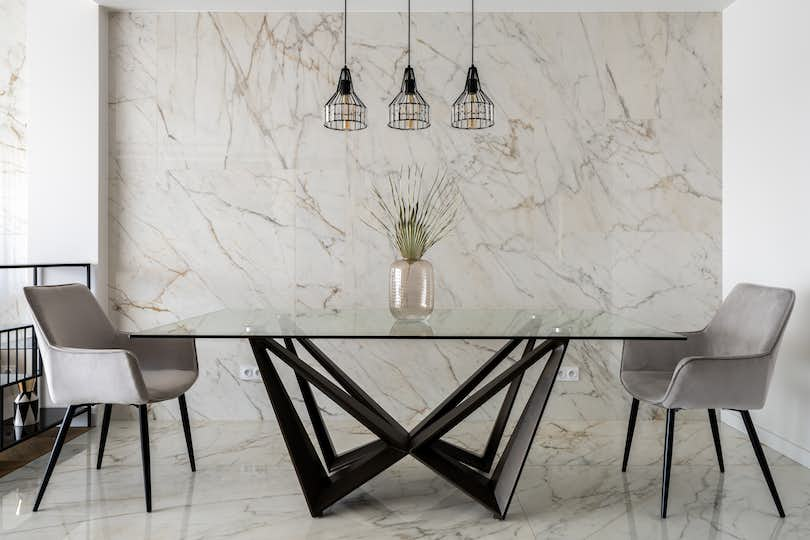 A significant trend in contemporary design is the use of the same material repeatedly throughout a space. Installing a marble slab countertop or a marble backsplash is a classic design element that adds a high-end finish. However, wall-to-wall marble proves itself to be too much of a good thing. When marble covers your floors, ceilings, and walls, your space can quickly look over the top and gaudy.
Instead, if you're going for an ultra-luxe look, try adding natural wood elements to your design. In the coming year, we will start seeing an increase in warm wood tones, like walnut. This rich, medium-toned wood will add depth and dimension and make your space more inviting.
Bathrooms without a tub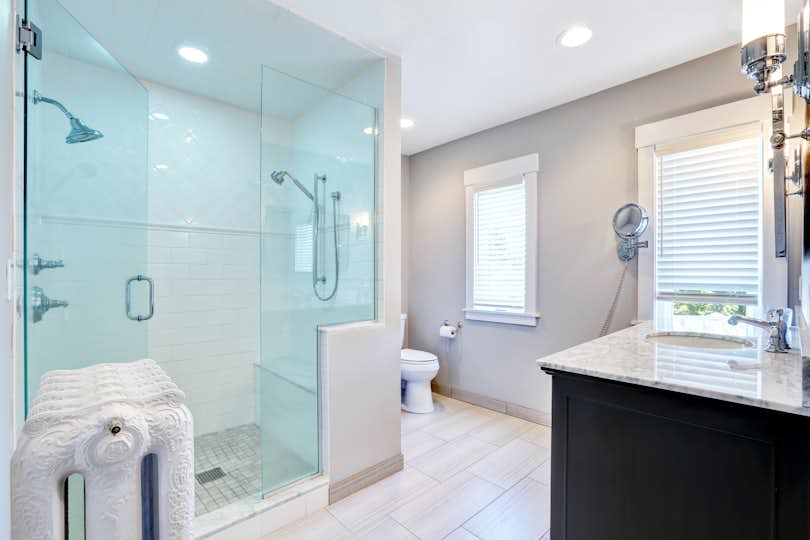 Spacious walk-in showers have been a hugely popular addition in newer and remodeled homes. However, many home buyers prefer — or need — a bathtub.
As Dallas-based Realtor Jlyne Hanback observes, "Many home buyers are now choosing showers over a full bathtub. When it's time to sell, however, they may regret that choice. It may be difficult to sell a home with only showers, as many home buyers need at least one bathtub to wash young children or pets, or simply prefer a bathtub themselves." So, if you're planning a bathroom remodel, don't forget to include a tub.
Farewell to fast furniture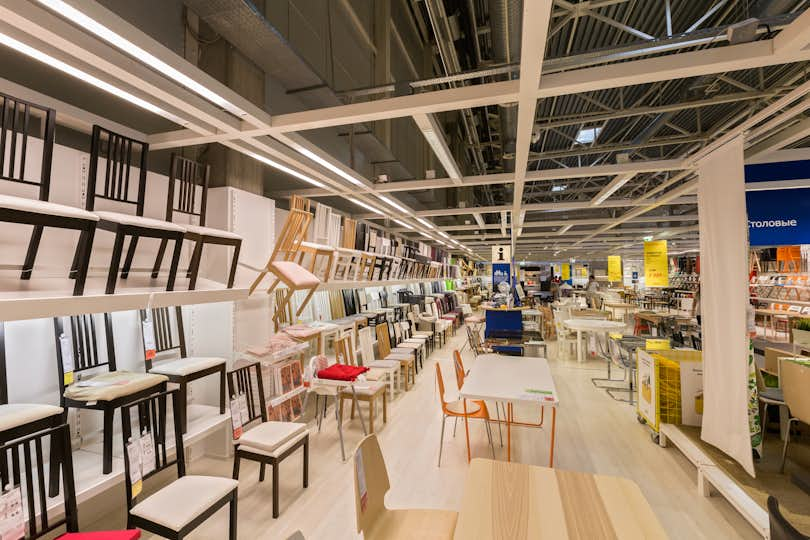 It's affordable, convenient, and offers an endless array of designs and styles to choose from. But, the fast furniture frenzy that nearly put IKEA out-of-stock during the pandemic is also a major strain on our landfills.
According to the EPA, over 12 million tons of furniture are thrown out and brought to landfills every single year. With environmental issues coming into sharper and sharper focus, the pressure is on retailers to up their sustainability.
While the change might not come right away, some retailers, like IKEA, are upping their commitment to producing furniture using recycled materials. Meanwhile, new competitors are emerging offering affordable pieces built to last.
On the consumer side, some people are choosing to invest in unique vintage pieces that add character and were built to last. Others are even opting to make their own furniture — a trend we could see more of in the future.
Related articles