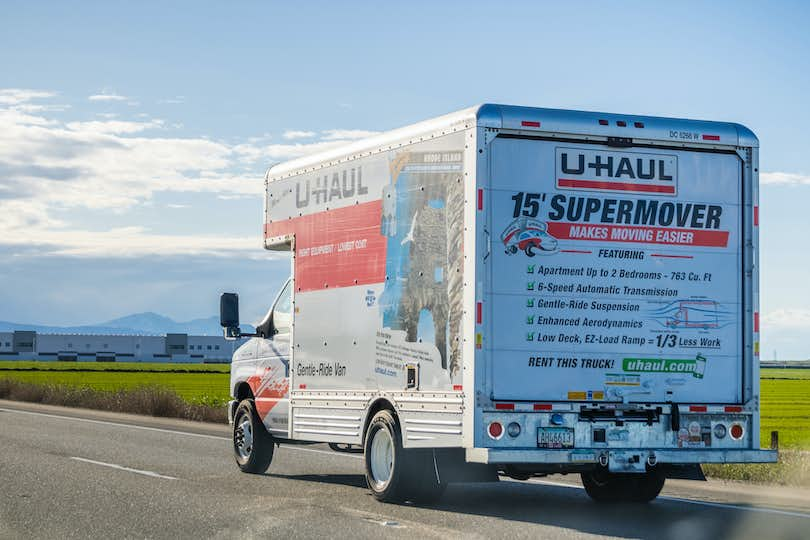 Your house is on the market, and you're closing on another home. If you're panicking about how to pay for closing expenses plus your move, here are some of the cheapest ways to move out of state.
1. Save Your Pennies
The last thing you want is to arrive in your new city with a mountain of debt. If you need some quick, easy money, you can sell your home to a company that buys houses for cash so you'll have some stockpiled for your move.
Of course, if you can get extra points, travel miles, or cash back on a credit card that you pay off every month, consider using that method.
2. Only Move Items You Actually Use
If you're moving boxes you never unpacked from your last move, it's time to send those belongings to their next home.
If items don't have sentimental value and you haven't used them in a year or more, sell them, give them away, or trash what's not needed.
This is especially important if you've purchased an investment property that you'll move out of and rent to tenants in a short period of time.
3. Don't Pay to Pack
The cost of packing materials can really add up. Check local Facebook groups for free packing materials or ask your neighbors for their discarded cardboard boxes, bubble wrap, and tape.
It makes sense to repurpose what you already have, too. Use towels to pad fragile items, and pack duffle bags and suitcases with clothes, shoes, and small personal items.
Of course, professional movers do offer packing services, but these can be pricey. If you sold your house faster than you thought and need to move suddenly, this might be a good option.
4. Get Your Boss to Pay for the Move
If you're relocating for work, ask your boss if the company offers a compensation package. Relocation allowances might include:
House hunting trips so you don't have to rely solely on real estate websites

Shipping costs

Expenses when traveling to your new home

Temporary rental housing
There's nothing wrong with asking your company to pick up at least part of the tab for your move.
5. Pay Your Movers in Pizza
At a certain point in your adult life, you might start to consider professional movers. But if this is your first move out of state, it's OK to hit up your friends for their help.
>> TIRED OF BAD MOVES?Check out the best moving companies in your area and get free quotes.
6. Only Pay to Have Furniture Moved
Save your back and contract professional movers just for big items, such as dining room tables, beds, bed frames, mattresses, and other heavy furniture.
Another option is to sell your furniture before you move. This generates some money to cover moving expenses. You can also use the proceeds to shop for new or new-to-you furniture in your new home.
7. Schedule Smart
Everyone wants to move on the first of the month, especially if it's a Saturday. One of the biggest ways to save money when moving out of state is to schedule your move mid-week, mid-winter, or mid-month.
8. Go Public
City dwellers know that parking a moving van is next to impossible. Move like the urbanites and utilize public transportation. No, you won't be hauling a mattress on the city bus, but you might stuff up to 150 pounds of luggage underneath a Greyhound bus or haul up to 500 pounds on Amtrak.
9. Rent Movable Self-Storage
If you know where you're going but aren't sure where you'll live when you get there, one of the best solutions is movable self-storage. These packable cubes are delivered to your front door. Fill them up, and a truck will haul them to your destination and store them until you're ready to unpack.
10. Don't Pay for What You Don't Need
If you hire a moving company, read the fine print on your home or auto insurance policy before committing to additional moving insurance. That's an extra expense that can really add to your moving costs, and you may not need it.
11. Use Rebates From Your Home Purchase
Home buyer rebates are like a bonus from your real estate broker or agent. They refund a portion of their fees as a thank you for your business. Don't forget: When it comes to expensive agent fees, those are negotiable, too.
>> GET A FULL-SERVICE AGENT AT A 1.5% COMMISSION. Get personalized agent matches today from Clever Real Estate with no obligation.
12. Drive Yourself
Many people are intimidated by the idea of piloting a truck filled with their worldly goods down the highway at 70 mph. Don't be. Moving trucks are available for rent in a wide variety of sizes, including a simple trailer you can pull with an SUV.
Renting a truck provides no small savings. HomeAdvisor estimates the cost of a cross-country move to be well over $6,000. Renting a 26-foot U-Haul costs around $40 a day and can store a four-bedroom house.