✍️ Editor's note: We strive to provide objective, independent advice. When you decide to use a product or service we link to, we may earn a commission. Learn more.
Off market properties can offer huge profit potential for real estate investors willing to find deals through unconventional methods.
But finding off market deals can require a lot of digging around. You simply won't find these homes listed on the multiple listing service (MLS) or on sites like Zillow or Trulia.
If you're looking for a good deal, we're here to help. Our guide breaks down the best ways to find off market properties, and pros and cons to consider.
What exactly is an off market property?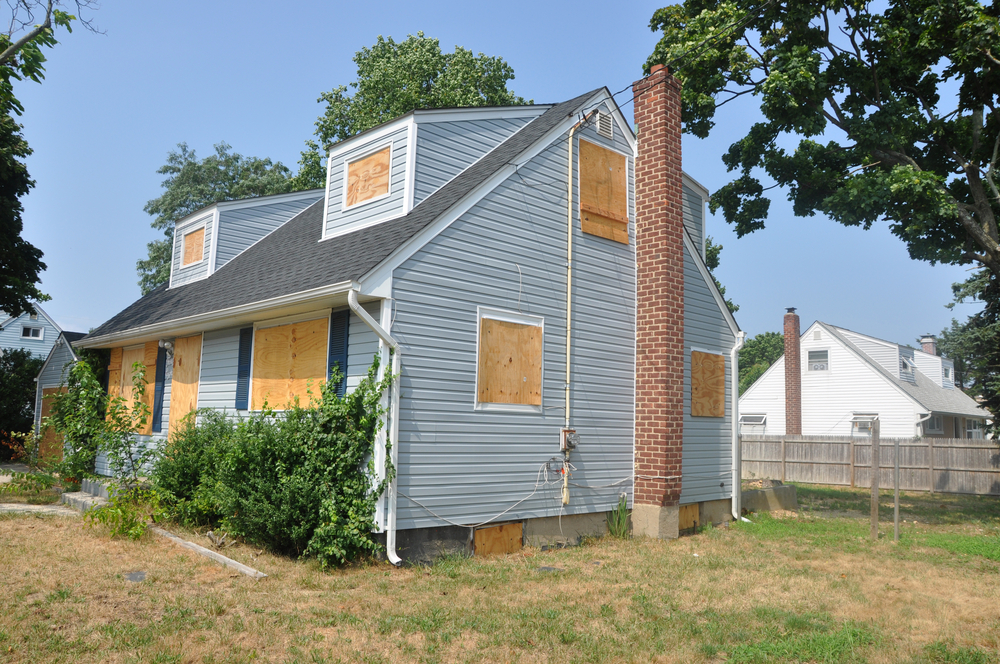 An off market property is exactly what it sounds like: it's a home that isn't publicly listed for sale. It's not a home that's publicly listed through a real estate agent.
Off market properties often refer to the following types of homes:
Properties listed for-sale by owner (FSBO), with no public advertising and no real estate agent representation.
Homes listed by a real estate agent as a "pocket listing." This refers to an off market listing that hasn't been posted to the MLS.
Properties that rented out and owned by investors, but available for purchase.
Any other home that is not currently listed for sale, including homes in pre-foreclosure or foreclosure.
Why should I buy an off market property?
For investors and home buyers, there are several potential benefits to buying an off market property.
Less competition
Off market homes aren't advertised to the public. You can avoid competing with other home buyers or investors, and potentially purchase a home at a discount to its fair market value.
Fast closing process
It should be faster and easier to close on an off market home sale compared to a public sale as there's fewer closing requirements. You don't need to order home appraisal if you're paying for the property in cash, for example.
Cost savings potential
You can avoid paying real estate agent commission (2%-3% of the home's sale price) if you choose not to hire a buyer's agent. You can potentially pass along some of that savings to the home seller to entice them to accept your offer.
5 best ways to find off market deals
Here are some of the most effective ways investors can find and purchase off market properties in today's real estate market.
1. Driving for dollars

Driving for dollars is a profitable deal sourcing strategy that is rising in popularity with house flippers, BRRRR-method investors, and wholesalers.
Investors who "drive for dollars" search neighborhoods for signs of distressed properties, skip trace homeowners to find their contact information, and attempt to make contact via phone, email, or direct mail, to see if they'll sell.
Speed up your results
Driving for dollars takes a lot of time and effort to achieve results because you need to physically drive through areas looking for off market properties, make a list of homes of interest, and then reach out to homeowners individually.
The process works best when paired with a driving for dollars app like DealMachine, which streamlines the process and helps investors achieve quicker results.
» LEARN: How to drive for dollars using DealMachine: Step-by-step
2. Real estate agents

Realtors, real estate agents, and brokers usually only deal with properties listed on the MLS, but some agents specialize in pocket listings (a house that's for sale, but not listed publicly).
Sometimes pocket listings stay off market because they don't meet the requirements for a traditional sale – like if the house needs extensive repairs or is in pre-foreclosure.
Your best bet: Find a few investor-friendly realtors with a strong local network. They may have pocket listings or a list of off market properties that match your buying criteria.
A good buyer's agent can also help you calculate your potential returns by estimating each property's fair value with a comparative market analysis (CMA), based on recent sales in the area and current market trends.
On the downside, you probably need to pay the agent a commission or finders fee. But depending on the home's profit potential, it may be worth the added cost.
Next steps
Clever can match you up to the best investor-friendly buyer's agents in your market, and eligible buyers can get .50% of the home price back after closing.
3. Direct mail marketing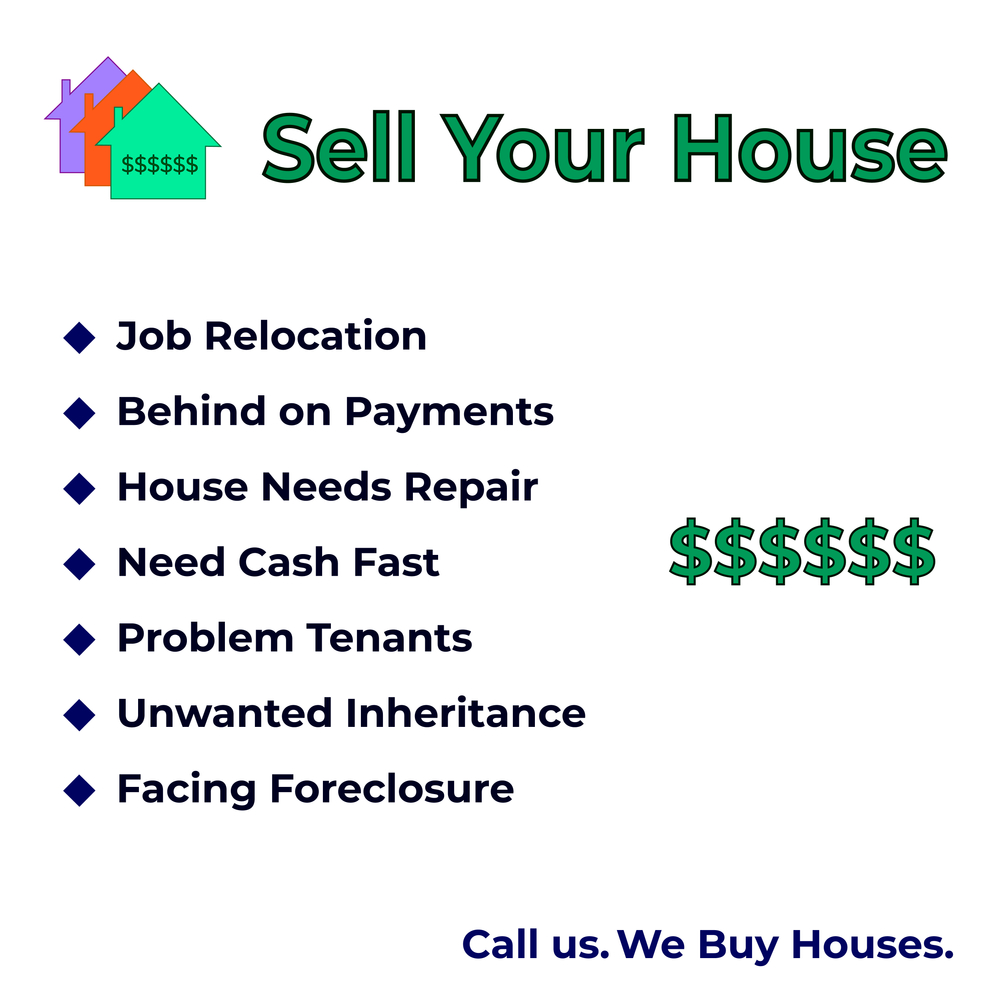 Sending targeted mail or postcards directly to homeowners is a common practice among real estate investors.
Here's why: It allows investors to target homeowners who haven't listed their home for sale yet. So, you can potentially persuade a homeowner into selling, and buy their home before it ever goes to the market (and potentially at a much lower price).
Investors often use batch skip tracing software to pull accurate homeowner addresses and send out direct mail to motivated sellers (like pre-foreclosures or abandoned homes). The software can speed up the process significantly.
Don't expect quick results
Direct mail marketing in real estate usually doesn't pay off right away, even when paired with real estate software. Homeowner's response rate is often very low, so you'll likely need to send out hundreds (if not thousands) of postcards before results come in.
4. Real estate wholesalers
Wouldn't it be great if you could just pay someone to find off market properties for you? Wholesalers do just that, finding good deals and acting as a middleman in the transaction.
A wholesaler finds an off market home, reaches a purchase agreement with the homeowner, puts it under contract, and then assigns the contract to you (in exchange for a finders fee).
You can find wholesalers through networking with other investors or searching online.
Buying from a wholesaler: Key risks
First, your profit margins might not be as high compared to finding a deal through your own efforts. A standard finder's fee typically ranges from between $5,000 to $10,000 or more, depending on your market and the price of the home.
There's also no guarantee the wholesalers numbers are accurate. A wholesaler will sell you on the home and claim that the profit potential is huge. But wholesalers tend to exaggerate the numbers just to score a deal.
Run the numbers carefully, and consider working with a realtor if you need help valuing a property from a wholesaler.
5. Property managers
A property management company is one of the most underrated ways to find an off market home. Their properties are rented out to tenants, but owned by real estate investors who may be motivated to sell.
Most large property managers have dozens of rentals, some of which may be underperforming, whether it's due to late-paying tenants, sky-high repair bills, or some other issue.
It's worth reaching out to several property managers to see if they work with any "burnt out landlords" that are willing to part with their properties.
Property managers are often licensed to sell real estate, too, so it's also worth asking about any pocket listings they might have.
How to find a property manager
Ask for referrals. Getting recommendations from friends, family, or co-workers is a great first place to start, as long as you know someone who invests in real estate and uses a property manager.
Visit the National Association of Residential Property Managers (NARPM). Enter in your city name and state to view a list of licensed property managers near you.
Search BiggerPockets. The real estate investing website allows you to search for property managers in your area. You can also search for property manager reviews and recommendations in its investing forums.
Off market properties: Pros and cons
Pros
Find undervalued homes
Finding a good deal on a public listing is extremely difficult (if not possible) in a seller's market, as there's more buyers chasing fewer homes for sale. Finding an off market property can solve this issue.
However, not every off market property will be a great deal. You still need to do your homework and run the numbers carefully before making an offer.
Save on commission
Since the home is never listed publicly, you and the home seller can avoid paying realtor commissions, saving you each 2% to 3% off the home's final sale price.
However, real estate transactions are complex and come with various legal risks, so it's probably still a good idea to enlist the help of a realtor or real estate attorney.
Fast closing time
Owners of off market properties are often motivated sellers who need to close on the home sale quickly. As the saying goes, time is money: a faster closing can improve your return on investment.
Cons
Low success rate
Finding off market properties is not as easy as it may sound, and good real estate deals are few and far between. You likely have to call hundreds, if not thousands of property owners to begin seeing results, given the low response rate.
Getting in touch with an interested seller is only half the battle, too. There's no guarantee the property owner will be willing to sell to you at a favorable price.
You may need to pay all-cash
Off market homes that require extensive repairs, like a roof replacement or foundation work, may not qualify for conventional financing.
Paying cash for a house isn't always the right move, especially for investors who lack liquidity and have money tied up in other assets.
FAQs
What does an off market property mean?
An off market property in real estate refers to any home that isn't listed for sale to the public. It often refers to real estate agent pocket listings, homes listed FSBO with no public advertising, homes in pre-foreclosure, or homes sold at an auction.
How can I find off market properties for sale?
There are many ways to find off market properties, but some methods have a higher success rate than others. Our top 5 ways to find an off market property includes driving for dollars, working with a real estate agent, and direct mail campaigns.
Related links