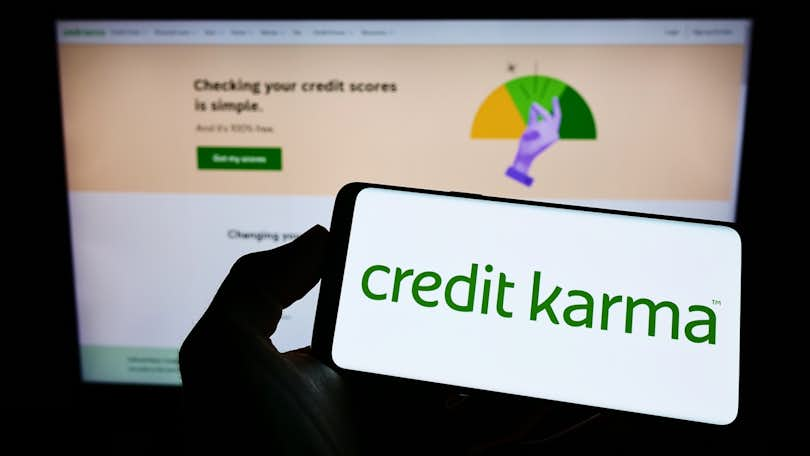 What is Credit Karma?
The dread of preparing your taxes seems to come around all too often. If you prepare your taxes yourself, you may have purchased some software to simplify things, but could you save money with free software?
You may know about Credit Karma for the credit monitoring service they offer. Helping its users to view their credit scores and improve their financial situation.
When you want to improve your credit score quickly, Credit Karma can be a great help.
But they also offer Credit Karma Tax, a service that helps you prepare your taxes, and just like their other service, this is free too.
They make money to pay for the service through affiliate offers they show to their users. So if you sign up for something or apply for a loan through their site, you are helping to pay for the tax return software.
Though the Credit Karma tax return service is free, that may not be your most important thing. How well does it perform?
Does organizing your return become more straightforward and uncomplicated? Does it make preparing your taxes less taxing?
Credit Karma Tax Review
As you might imagine, free software isn't suitable for everyone and can lack some features you could need if your filing is more complicated.
The first point is that they don't accommodate users in every state. Some forms are missing from the service, and professional help is unavailable.
The chances are that you will be in a state where the Credit Karma taxes service will work, as in most states (40 and DC).
Credit Karma offers more options than most similar free services, with the support to handle requirements such as independent contractor income, landlord income, and student debt interest.
And uploading a W-2 can be done by taking a photo of it.
Using The Credit Karma App
If your tax return is less complicated and you don't usually need the services of a tax professional, Credit Karma Tax can let you file directly from your phone.
Download their app, and you can complete many tax return tasks on your phone. It will help you prepare federal returns and some state filings.
Once you have learned how to use the features on the app, you should be able to deal with things like itemized deductions and filling out your 1040. Then when you are ready to file, you can also submit your payment.
The app will even allow you to delay payment so that you don't give them your hard-earned money before you have to. If they owe you money, you can set up a direct deposit so that the money goes straight into your account.
Learning to File a Credit Karma Tax Return
Most IRS tax forms are supported if you have used free online tax preparation services for your federal or state taxes and need more. This should allow most people to switch to the Credit Karma tax return filing service.
They will guide you through the process so that you learn how to prepare and file your taxes for both federal and state. Their Smart File feature ensures you only see the relevant tax forms for your situation.
When filling out your 1040, though it is shorter and supposedly more effortless than the older versions, it can require additional schedules.
If you need to attach schedules to account for self-employment, student loans, education credits, and more, Credit Karma is designed to help. You can import the previous year's 1040 data to have less to fill out to make things easier.
The service will guide you through your claim if you use itemized deductions to minimize your tax. It will also show you how much of a difference using itemized deductions has made and if they are helping you pay less tax over the standard deduction.
If you need some help using the software, there is chat support, but only during filing season. Outside of that, you can email support.
Credit Karma can be excellent for real estate agents who usually itemize their deductions.
Comparing Credit Karma Tax to Alternatives
TaxSlayer
While not quite as good for the budget-conscious, Taxslayer's paid options start from $17 for a federal return and $39 for each state return. They also provide simple and free return service, which benefits from complimentary email or phone support if you need it.
Though TaxSlayer lacks the help to prepare for an audit as Credit Karma does with their Audit Defense service.
TurboTax
While you can also file for free with TurboTax, their service is more limited than Karma. For example, if you are self-employed, you will need to pay for their service to be able to file your return.
TurboTax starts at $60 with many different service levels to help find more of the deductions you are entitled to.
Both services will hold your hand, guide you through the process, and offer guarantees to users for accurate results.
If you need to file a more complicated tax return, the paid service from TurboTax may be better suited, however.
They offer help from a tax expert via a one-way video link so that you can have any questions or concerns addressed.
H&R Block
Again, H&R Block will let you prepare and file your return for free, though this has fewer options than Credit Karma.
The free service will help with W-2 filings and can handle unemployment income, student loan interest, fees, and tuition. If you need more, their prices start at $49.99, with an additional $36.99 for each state.
If you want to talk to someone about your tax, their Online Assist product, starting at $69.99, can allow you to chat with a tax professional and get help using their software.
Closing Thoughts on Credit Karma
If you don't need help from a tax specialist, Credit Karma's software can give you some extra assistance with your return. Since the service is free, you don't have to pay for the software without knowing if it suits your needs.
Anything that makes preparing your tax return a little easier is worth your consideration, and you never know. You might find you end up paying less tax.
Other Helpful Clever Real Estate Articles Worth Reading
What to do before moving - get helpful guidance on the essential things to focus on before your move, including changing addresses and getting your moving boxes.
Using a mortgage broker - see why a mortgage broker can be beneficial when purchasing a home. You will love this option for a mortgage lender.