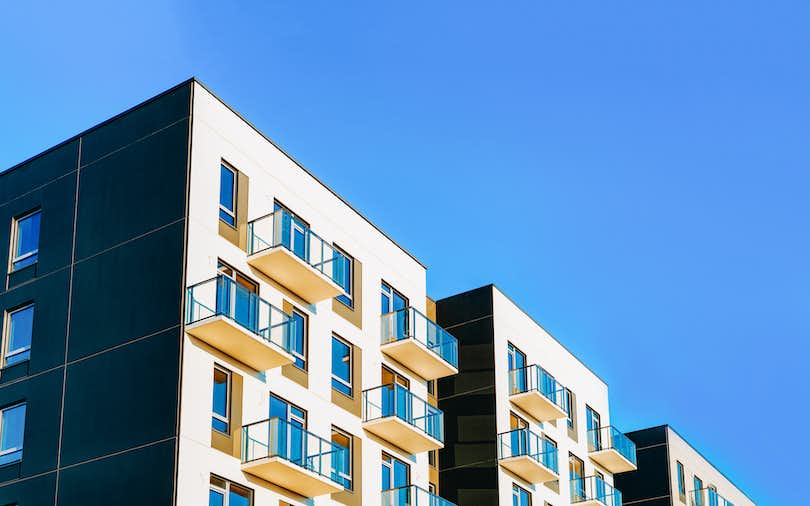 When you own a condo, there are often fewer distinguishing characteristics when compared to single-family homes. Most condos within a complex share a significant amount of similarities.
However, that doesn't mean your home won't stand out from other condos for sale in other parts of your city or town.
Your job as a seller or for the real estate agent you hire is to emphasize those characteristics. We will examine some things you can do to increase the odds you have a timely and successful sale for top dollar.
By emphasizing these things, potential buyers will be better educated on why your property is a great purchase.
Ensure Your Condo Community Has FHA Mortgage Approval
Having an FHA condo approval for your community is essential for a successful sale as it opens up your property to more potential buyers.
An FHA loan is a mortgage insured by the Federal Housing Administration. This loan is available to first-time home buyers and those with lower incomes who may not be able to qualify for a traditional mortgage.
With an FHA loan, buyers can purchase a home with a down payment as low as 3.5%. This is a major advantage for many buyers who may not have the funds to make a larger down payment on a traditional loan.
In addition, FHA loans offer more flexible credit requirements, allowing buyers with lower credit scores to qualify. They are beneficial for first-time home buyers who may not have established credit.
Having an FHA condo approval can make your property stand out from other condos on the market. Buyers will be drawn to communities with FHA condo approval, as they know they can secure financing if they purchase your property.
For these reasons, ensuring that your condo community has an FHA mortgage approval before listing your property for sale is vital.
Emphasize Your Condo Communities Amenities
When selling a condo, it is important to emphasize the amenities of the condo community. These amenities can be a major selling point for potential buyers. These features include a pool, community center, gym, or other amenities.
Access to a pool and other outdoor amenities is a major draw for most condominium buyers. Pools are a great way to relax and cool off in the summer months, and they can provide hours of entertainment for families.
Community centers are also great for parties, meetings, and other gatherings. A gym can be a major plus for those buyers looking for a place to stay fit and healthy.
Having a pool or gym can often be a deciding factor for buyers looking to buy into a specific neighborhood. Emphasizing your greatest strengths is a worthwhile exercise no matter what kind of property you're selling.
Whether you are in a retirement community or one with no age restrictions, buyers want to know what comes with their purchase.
List Your Own Units Upgrades on a Color Brochure
Part of exceptional condo marketing is telling buyers how you have paid extra attention to making your unit special.
To maximize your chances of selling for the most money, it is crucial to emphasize the upgrades and improvements that make your unit stand out from other units in your complex. This can be done through a color brochure that highlights the upgrades that your unit has to offer.
Upgrades can include kitchen appliances, bathroom fixtures, custom closets, upgraded flooring, and fresh paint. Showcasing these upgrades can make your unit appear more attractive and appealing to potential buyers.
In addition, a color brochure can provide buyers with a better understanding of the layout and features of your unit. This can be particularly helpful for buyers unfamiliar with the complex or the area.
A color brochure is also an effective way to market your unit to potential buyers. Showcasing your upgrades in an eye-catching and informative way can entice buyers to view and consider your condo unit. They will have something to take with them and be able to refer back to it after touring multiple units daily.
Sell at The Right Time For Your Local Real Estate Market
Selling a condo at the right time for the local real estate market can put more money in your pocket. Knowing when to list your condo for sale can significantly impact how much you can get for your unit.
You must understand the current market conditions to determine the ideal time to sell your condo. Research the local real estate market by studying trends in home sales and prices in your area. This information can provide insights into when it is a good time to list your condo.
A local real estate agent should be able to explain the best time to list. For example, selling a condo in the winter months in the Northeast will not compare to far more brisk sales in the spring when demand is higher.
The exact opposite could be true in Florida when there are more snowbirds looking for property to purchase. As a seller, you must remember that all real estate is local. The national headlines may not apply to your area.
It's essential to pay attention to local demand for condos. Is there a shortage or glut of condos for sale? An exceptional Realtor can create a game plan for you to sell for the most money. Timing can be a significant factor in making that happen.
Understanding the local real estate market lets you decide when to sell your condo. Knowing the optimal time to list your condo can help you realize a higher profit on your investment.
Hire a Real Estate Agent With Experience Selling Condos
Condo sales are unique and require a different approach than single-family homes. It is important to have a real estate agent who is familiar with the condo market and knows how to market and sell condos.
An experienced real estate agent can provide you with the knowledge and expertise to maximize the sale of your condo.
Someone with lots of experience with condo sales will know how to price accurately, which is vital for getting the most money.
Agents with experience in condo sales have a strong knowledge of condo rules, regulations, and HOA agreements. They can help you understand any restrictions that may be in place and help you make sure you comply with them.
They know the right questions to ask and how to position your unit for the best results. Getting someone with a track record of success in your community can make all the difference.
Final Thoughts on Selling a Condo
Selling a condo for top dollar means putting an effective strategy in place, including hiring a top Realtor to assemble a time-tested marketing plan.
The above tips should put you on the right track to achieving your goal. Best of luck!